The National Biosafety Management Agency (NBMA) has approached various security agencies including the Nigerian Police Force (NPF) as well as the Nigerian Security and Civil Defence Corps (NSCDC) as part of operational arrangements to enforce its mandate.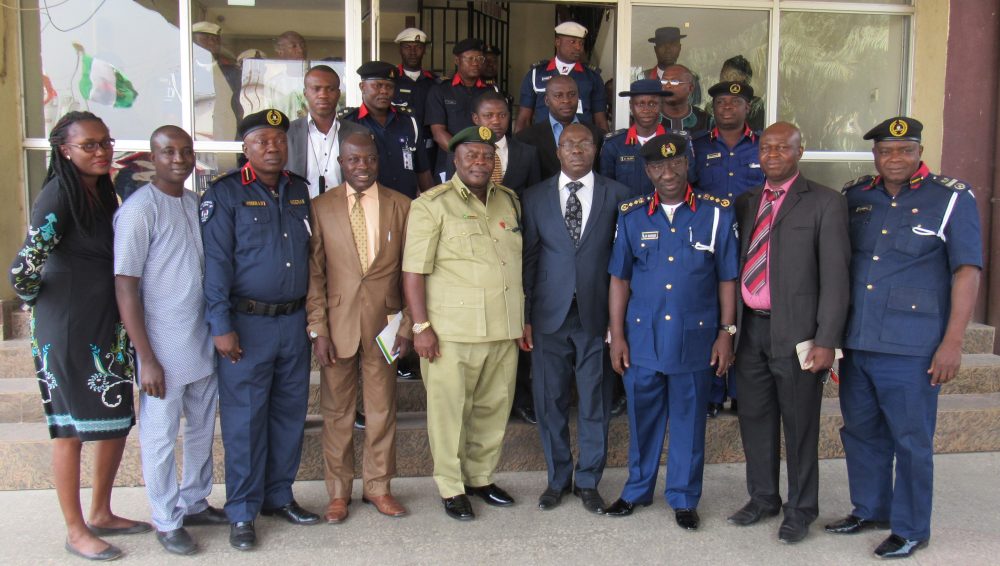 It will be recalled that the NBMA shortly after its establishment gave a deadline of six months which expired last December to all operators of modern biotechnology and genetically modified organisms (GMOs) in the country to formalise their activities or risk being sanctioned according to specifications of the Act.
Director General and Chief Executive Officer of the Agency, Sir Rufus Ebegba, who quoted Article IX of the Act to emphasise the importance of the partnership, described modern biotechnology as a double-edge sword that, if not properly and safely regulated, has the ability to threaten public security.
"From the onset the scientists who discovered the technology advised that they must be measures to ensure that it is properly regulated to avert any impact on environment or human health," Sir Ebebga said.
The DG/CEO, who made the statement recently during a familiarity visit to the corporate head office of the NSCDC in Abuja, explained that the aforementioned Article mandates its operations as a regulatory authority to collaborate with security operatives in carrying out enforcement exercises.
He hinted that, if effectively deployed particularly in agriculture, safe modern biotechnology and use of GMOs have the capacity to improve food production, create jobs and ensure biodiversity protection to foster sustainable national growth.
To ensure that this technology and its activities are carried out according to specifications of the Act, the nation's biosafety boss highlighted enforcement of field assessment inspections, disasters management and intelligence gathering and sharing as key pertinent areas of interest to the Agency.
He expressed optimism that the NBMA with the current collaboration in addition to various institutional arrangements in place will enforce its constitutional responsibility to ensure that safe modern biotechnology and GMOs are deployed to increase industrial productivity and other forms of economic development.
Abdullahi Muhammadu, Commandant General of the NSCDC, in his response acknowledged the Agency's request as one of the core mandates of the Corp which is enforced under disaster management.
The Commandant General noted that protection of oil pipelines, power as well as telecommunications base stations usually dominate public perception when issues of critical national infrastructures are raised, but added that the Corp long recognised and considered disaster management as an important element of national security.
He informed that officers have been trained both locally and international and well equipped to combat disasters and pledged its support to work with the NBMA to enforce its operational responsibility and avert acts capable of undermining public safety.
By Etta Michael Bisong, Abuja