African civil society organisations (CSOs) at the ongoing climate change negotiations have warned that if Parties do not urgently raise their pre-2020 ambitions in Marrakech, the impact of low ambition and business-as-usual scenario could trigger even greater climate crisis in Africa.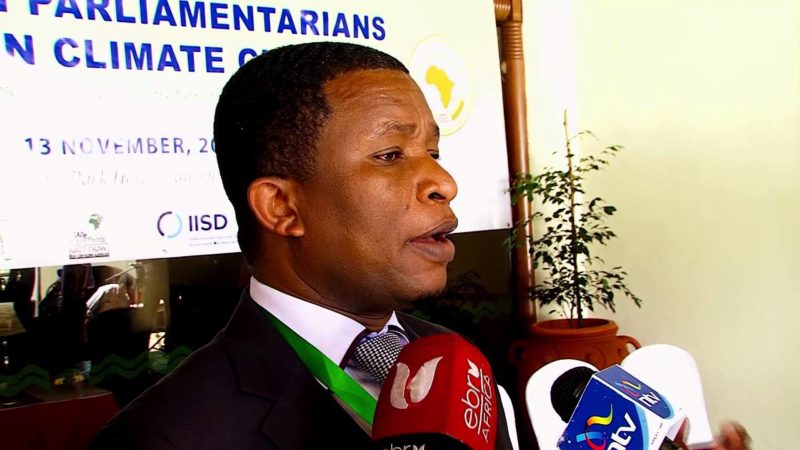 "The outcome from Marrakech should be ambitious enough to protect the rights of poor and vulnerable in the continent most impacted by climate change and provide adequate climate finance to address the impacts," says Mithika Mwenda, the Secretary General of the Civil Society Platform, Pan African Climate Justice Alliance (PACJA).
Finance is key to implementation of the Paris Agreement and the Convention and must be on the table for discussion in Marrakech as one of the important agenda item if Marrakech must be taken serious, he adds.
"Paris Agreement has a goal 1.50C but no prescription for how to achieve it – the pledges would still take the planet to an unthinkable 3.5 degrees of warming. Therefore, the need to improve Paris pledges and ensure prior Kyoto obligations are at least met because low pre-2020 ambition will deepen the post-2020 challenge to the detriment of the poor and vulnerable especially in Africa," submits said John Bideri from Action for Environment and Sustainable Development, Rwanda and Co- Chair of PACJA's Continental Executive Committee.
Now that the Paris Agreement has come into effect, stakes appear high on its implementation and Marrakech provides an incredible opportunity to clearly define the path towards achieving the 1.50C target, Bideri addse during the media conference organised by the Alliance.
"In Paris, we demanded equity, fair deal and legally binding agreement. And here in Marrakech, developed country Parties must include and provide clarity on their contributions on all the elements including provision of money for adaptation for developing countries, and particularly Africa," Robert Chimambo, of Zambia Climate change Network and PACJA member, stresses.
"The role of capacity building and technology in the realisation of the global target through mitigation and adaptation actions can never be over-emphasised. Support to developing countries by developed countries in the spirit of justice and equity in terms of capacity building and technology development and transfer is key to achieving African countries' commitments in their NDCs even as developed countries embark upon drastic domestic economic-wide emission reduction efforts," Tracy Sonny, National Coordinator, Botswana Climate Change Network and a member of Pan African Climate Justice Alliance, emphasises.
Courtesy: PAMACC News Agency