Africans have been called upon to stand together in the global struggle for climate justice.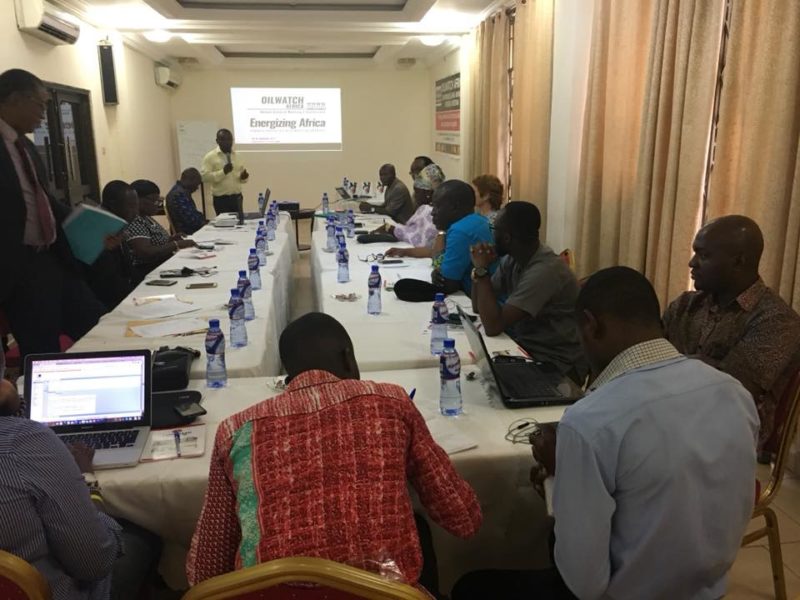 Representatives of Oilwatch Africa from 15 countries, who made the call at the close of a meeting in Port Harcourt, River State on Thursday, August 8, 2019, also want the continent to stand in solidarity with people of the Niger Delta and the movement against coal.
In a Declaration titled "Stopping the Extractivist Addiction" and made available to EnviroNews on Friday, August 9, Oilwatch members also resolved to continue to support women in the fight against fossil extraction in Africa.
In solidarity with the people of the Niger Delta, Oilwatch members, allies and community representatives reminded the world of the martyrs of the environmental justice struggles in Africa and around the world.
"This year marks the 24th anniversary of the execution of Ken Saro-Wiwa, the Ogoni leader, activist and Africa's foremost environmental justice campaigner. Oilwatch Africa resolved that their struggles will not be in vain and those responsible for their murder must be brought to book," the group said in the Declaration.
While demanding an end to fossil energy extraction on the continent and immediate commencement of remediation activities at all fossil extraction sites, Oilwatch also clamoured an iimmediate social and environmental health audit in fossil extraction on locations on the continent.
They demand the hastening of the process and speedy completion of the oil pollution clean-up exercise ongoing in Ogoniland, even as they flayed the privatisation of water on the continent.
"African governments should improve governance standards to end unbridled conflicts and related land grabbing inspired by fossil energy extraction interest," they declared, adding:
"Governments have failed to live up to the responsibility of protecting the environment and safeguarding the livelihood of the people, erroneously believing that monetary benefits from fossil extraction is a fixation to climate change."
At the two-day Oilwatch forum, participants from Cameroon, Chad, Cote D'Ivore, Congo DR, Ghana, Kenya, Mozambique, Nigeria, Senegal, South Africa, South Sudan, Swaziland, Togo and Uganda discussed extensively, sharing experiences from their various contexts, highlighting key concerns, impacts and people's struggles in relations to fossil extraction.
The conference resolved that urgent actions are needed to wean Africa from fossil dependence, and "stop the continent from being wholly degraded, grabbed and destroyed".