The Edo State Government says it will plant 10 million tree seedlings in the next 10 years to combat desertification in the area.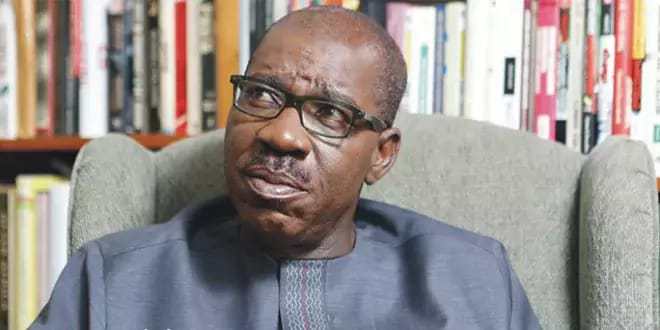 Mr Lucky Wasa, Permanent Secretary, Ministry of Environment and Sustainability, stated this in an interview in Benin City, the state capital, on Tuesday, June 29, 2021.
Wasa said that the exercise was part of the afforestation programme of the state's forest reserve.
He said that the programme would be executed in partnership with Rongtai Wood Company, a Chinese firm.
Wasa noted that the state government had other afforestation programmes apart from the 10 million tree project.
"We have an understanding with all the licenced timber contractors, saw millers and other stakeholders to plant one tree for every tree they cut.
"We are also encouraging residents to plant trees around their environment. We are trying to make them realise the negative effect of tree felling without replacement.
"We are carrying out enlightenment programmes, especially radio jingles to make them realise the benefit of this and also the danger of desertification.
"Natural resources is been depleted and causing harm to human existence such that we can no longer predict our weather condition," he said.
Wasa stated that it was the first time an administration in the state, right from the defunct Bendel State, would be taking bold steps to enhance afforestation.
"No government has ever taken any interest in preservation of our environment.
"The state is reviewing its forestry laws to meet with the present day reality and in addition, we have established a Forestry Commission to ensure the management and preservation of our forest.
"This will ultimately remove the bureaucracy of the ministry from the management of forests," the permanent secretary said.
By Igbaugba Ehigimetor