President Macky Sall of Senegal has announced the appointment of Amadou Hott, Vice President for Power, Energy, Climate and Green Growth at the African Development Bank (AfDB), as Minister of the Economy, Planning and International Partnerships.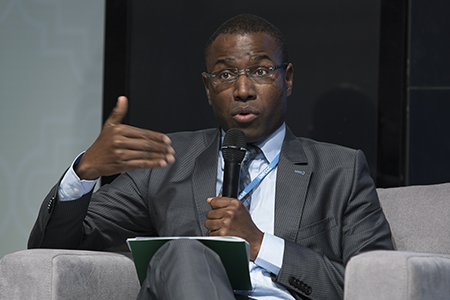 Dr. Akinwumi Adesina, President of the AfDB, said: "I am delighted with the announced appointment of Amadou Hott. He has done a great job as a Vice President at the African Development Bank, where he has helped to adeptly position and manage our power, energy and climate work, including several innovative and transformative energy projects."
Amadou Hott joined the African Development Bank in 2016.
Responding further to the announcement, Adesina said, "Amadou has been a great member of the senior leadership group of the African Development Bank Group and has made immense contributions. While I will greatly miss him, he certainly will be a great addition to the cabinet of President Macky Sall, to help deliver on his vision for a faster transformation of Senegal.
"I am confident that Amadou will significantly contribute to the advancement of Senegal and strongly deepen the excellent partnership that exists between Senegal and the African Development Bank."