As part of the plan to ensure food security across Africa, the African Development Bank (AfDB) on Wednesday, June 19, 2019 launched the Maize Compact of the Technologies for African Agricultural Transformation (TAAT) in Maputo, Mozambique.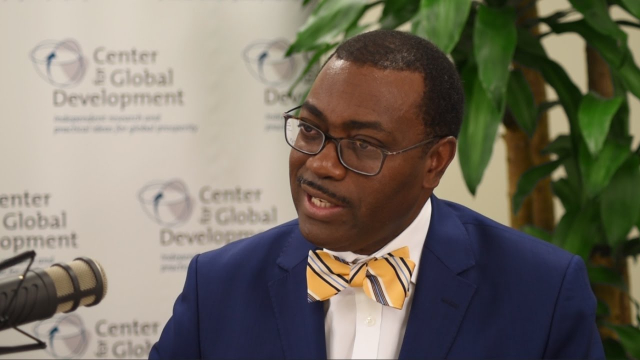 The launch forms part of the AfDB plan to scale out water-efficient and climate smart Maize technologies in 14 African countries through the TAAT programme, which was initiated by the AfDB as part of its Feed Africa Initiative.
The main objective of the programme is to improve the business of agriculture across Africa by raising agricultural productivity, mitigating risks and promoting diversification and processing in 18 agricultural value chains within eight Priority Intervention Areas (PIA) including maize.
Speaking in Maputo, Sam Angwenyi, the TAAT Maize Compact Project Officer, affirmed: "TAAT aims to scale out and promote the use of water-efficient and other climate-smart maize technologies in partnership with International Institute of Tropical Agriculture (IITA), public and private sector players, especially seed companies."
"Another key objective of TAAT Maize compact is to increase uptake of high-yielding climate-smart maize hybrids from breeding platforms like Water Efficient Maize for Africa (WEMA) by smallholder farmers," Angwenyi added.
Organised in collaboration with the National Agricultural Research Institute of Mozambique (IIAM), the two-day event which features an inception meeting holds in Maputo from June 19 to 20.
Present at the meeting on Wednesday were key stakeholders in the maize value chain including representatives of the Mozambican Ministry of Agriculture and Food Safety, Africa Development Bank, African Agricultural Technology Foundation (AATF), IIAM, seed companies, and farmer organisations, among others.
The stakeholders all commended the bank for the meeting as, according to them, it provided an opportunity to introduce TAAT Maize compact in Mozambique and bring on-board public and private sector partners across the maize value chain in the country who will play key roles in the implementation of TAAT Maize Compact project.
The African Agricultural Technology Foundation (AATF) is leading the implementation of the TAAT Maize Compact in 14 African countries and is collaborating with the National Agricultural Research Institute of Mozambique (IIAM), to implement activities in Mozambique.