If the new Policy on Wetland Conservation and Management being developed by the Lagos State Government eventually sees the light of the day, advocacy will be a major strategy towards ensuring its effective application.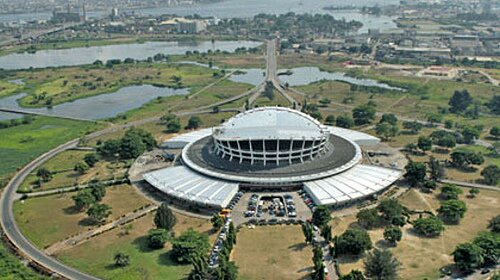 Being a low-lying coastal city, Lagos displays wide-ranging water bodies like oceans, lagoon, rivers, swamps and creeks, all endowed with wetland ecological assets.
Wetlands are areas that have acquired special characteristics from being wet on a regular or semi-regular basis. They are also referred to as areas where some plants and animals have become adapted to temporary or permanent flooding saline or freshwater.
However, wetland and its resources in Lagos are being adversely affected by the state's rapid urbanisation, such that wetlands are being encroached upon by the day through reclamation, leading to flooding, loss of biodiversity as well as depletion of wildlife.
The scenario has apparently led to the development of the policy, which aims at ensuring a sustainable management of wetlands and their resources towards enhancing the ecological and socio-economic attributes.
According to a source close to the government, the policy is geared towards restoration of degraded wetlands, ensure sustainable development through conservation and preservation of the existing pristine wetlands as well as their biological diversity.
"The overall policy statement shall be to promote conservation, protection and restoration of wetlands and their eco-system services in Lagos State," said the source.
However, the state intends to promote public awareness and understanding of wetland resources and encourage active participation of the public, government authorities, communities and institutions.
In this regard, the authorities are considering measures and strategies such as:
An integrated public awareness campaign programme involving the State, Local Government Areas (LGAs), Local Council Development Areas (LCDAs), Community Development Associations (CDAs), Schools, as well as other stakeholders;
Awareness campaign and information dissemination on the importance of wetlands and its biodiversity through leaflets, posters, radio, television and other media;
Guidelines on sustainable use of wetlands and conservation of their biodiversity made available to the public;
Education of local communities through project demonstrations to enhance their capacities for better management of wetland resources in a sustainable manner; and,
Associations such CBOs (community-based organisations) and NGOs (non-governmental organisations) with interest in wetlands management and biodiversity conservation encouraged to partner with the state in the area of monitoring and management of wetlands.
It was gathered that, for the effective implementation of the policy, the Lagos wetland management will be funded by governments at the federal, state and local levels, international development agencies, NGOs, as well as corporate and private sector players.