The Petroleum Directorate of Sierra Leone, in partnership with GeoPartners Ltd. and Getech Group PLC, a couple of weeks ago announced the reopening of the fourth licensing round for offshore areas reaching from near short to ultradeep waters.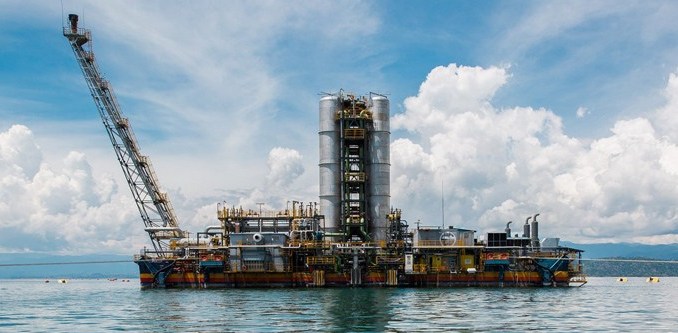 The round was reopened after a six-month consultation with industry practitioners. An initial fourth round was put on hold in September 2018.
"Having completed its consultation, the Petroleum Directorate has put in place a robust but flexible licensing framework that will assist investors," said Jonathan Copus, Getech chief executive officer.
But, in a reaction to the news on Tuesday, June 4, 2019, Regional Team Leader at 350Africa.org, Landry Ninteretse, frowned at the idea of opening the Republic's waters for petroleum licensing.
Ninteretse said: "The continuous demand for fossil fuels and in particular oil and gas has pushed the fossil fuel industry to drill in ultra-deep waters (water depths more than 2000 m). As drilling becomes technically more complex, the risks and potential impacts increase. This is immoral and unacceptable: we cannot risk having another Deep Water Horizon catastrophe right off West Africa's coasts.
"Investing in fossil fuels is likely to rise temperatures beyond 1.5 °C, significantly worsening the risks of drought, floods, extreme heat and poverty for hundreds of millions of people as demonstrated in the latest IPCC report. The existing gas and oil projects around the continent have already impoverished local communities, destroyed the ecosystems and biodiversity and delivered few benefits in return.
"Governments on the African continent need to be more stringent with their decision-making process concerning energy investments. There is a path for a just development that puts people, their safety and the resilience of the environment we all rely on at the centre."
Alhassan Sesay, climate activist based in Freetown, said: "As civil society representatives, we would like to recommend that all the information related to the project in terms of associated assessments, timelines, risks and impacts should be publicly available in a timely, accessible and user-friendly manner. Civil society organisations must have a space to actively and meaningfully engage with the government and the private oil companies, including challenging the project without intimidation or coercion."