Climate activists are up in arms following a statement made by African Development Bank President, Akinwumi Adesina, at COP27, indicating that Africa "must have gas to complement renewable energy".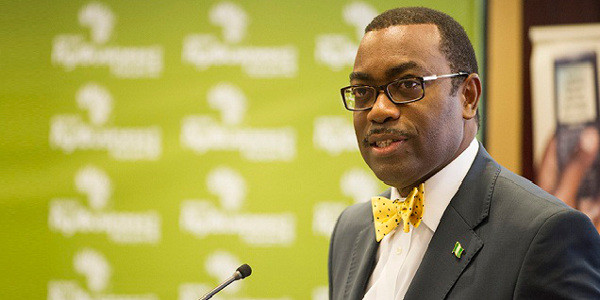 Activists expressed their dismay with the position, noting that fossil gas has no place in Africa's energy transition, as the continent has an abundance of renewable potential. They have taken a clear position against fossil gas, citing the potential of gas expansion to delay the just transition to renewable energy.
Civil society organisations have held several actions at the COP27 venue, throughout the conference, embodying resistance against the expansion of fossil gas in Africa, under the theme "Don't gas Africa".
The call by the activists is for AfDB and other Development Finance Institutions to prioritise the shift away from fossil fuels through the establishment and implementation of a fossil fuel finance exclusion policy and channel finances to renewable energy solutions.
Charity Migwi, Regional Campaigner at 350Africa.org, said: "The African Development Bank (AfDB) is the largest public finance institution in the continent, hence a powerful agent of change in tipping the scale towards enabling or undermining progressive efforts towards addressing the climate crisis. Rather than the bank showing leadership in financing the just transition to renewable energy, it is upsetting that the bank is lagging despite several years of civil society urging the bank to establish a fossil fuel finance exclusion policy.
"President Adesina's remarks suggest a failed realisation of the devastating impacts of climate change, and consequent investment in dirty fossil fuels shows that AfDB is complacent to the consequences of climate change."
Lorraine Chiponda of the Africa Climate Justice Movement Space: "African people are bearing witness to climate disasters and Africa has no climate space to invest in gas! The IPCC report and progressive scientists across the globe confirmed that gas mainly consists of methane. Methane is a powerful greenhouse gas with a 100-year global warming potential 28-34 times that of CO2.
"Measured over a 20-year period, that ratio grows to 84-86 times. Gas has no space in Africa's energy investment future and the AfDB must, with greater urgency, do away with all fossil fuel finance and instead invest in renewable energy for the people and planet!"
Bhekumuzi Dean Bhebhe of Dont Gas Africa: "The announcement by the African Development Bank on using gas to complement renewable energy in Africa is dangerous and short-sighted aspiration, The Dash for Gas in Africa is a capitalist fueled utopian dream that seeks to justify the continued use of fossil fuels in Africa. Investment in fossil gas production does nothing in addressing the continent's climate emergency and if adopted will fundamentally stop Africa from leapfrogging towards renewable energy."
Courtney Morgan, Campaigner, African Climate Reality Project: "Natural gas is a dirty lie, it is not clean or green. Investing in gas would be prolonging our reliance on fossil fuels and comprising our ability to meet Paris targets. In a post-colonial, highly globalised world, we demand a true just transition for Africa, on our terms."
Amy Giliam Thorp, Fair Finance Coalition Southern Africa: "It's disappointing yet no surprise that the AfDB is advocating for further investments in fossil gas. As the Fair Finance Coalition Southern Africa's policy assessment shows, the Bank scores poorly when it comes to its publicly available climate change policies. Between 2019 and 2021, the AfDB invested $140 million annually into gas. Fossil gas is a distraction and false solution, leaving Africa with further climate, health, and social impacts. Much like the World Bank, it's time to reform institutions like the AfDB for it to become Paris aligned."