Youth climate strikers under the banner of Fridays for Future have called for a Global Day of Climate Action on Friday, September 25, 2020.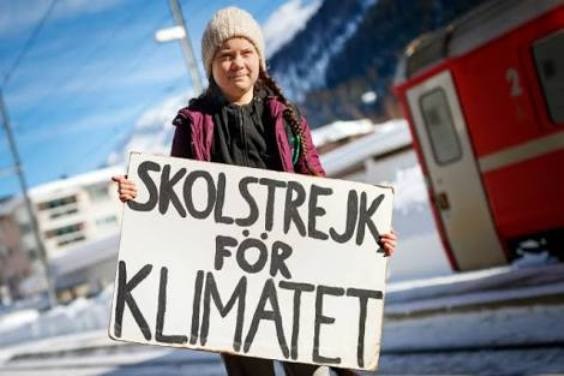 In response to this call youth leaders, civil society groups and grassroots movements are organising actions across the continent to send a powerful message to the leaders that there is need for a just recovery.
Key Activities by Country:
Kenya
On September 25 and 26, there will be graffiti installation in Mathare, Nairobi, followed by a community dialogue on climate impacts and its mitigation.
On September 25, there will be a live virtual concert to launch the Afrika Vuka song by local artists aimed at mobilizing young climate activists to join the climate movement.
On September 25, there will be a march and virtual strike targeted towards the Ministry of Trade and US Embassy in light of the recent US – Kenya trade deals posing to rekindle the once banned plastic use in Kenya to ensure that the plastic ban stays in place.
Uganda
On September 25, there will be a film screening in Kasese highlighting oil exploration and its impacts.
On September 27th, the Uganda Little Hands Go Green will be hosting a virtual Green Kids Festival to bring together all the young green ambassadors to speak about the conservation of Bugoma forest and the environment as a whole.
Burundi
On September 25, a march followed by a music concert will take place in Gitega by Espoir Scout Burundi.
On September 25th, over 900 students will come together in Kinindo, Bujumbura to raise awareness on climate change impacts and renewable energy.
Egypt
On September 25, the Green Society Alexandria will unveil an animated video to create awareness of the climate crisis in Egypt as well as push the message for a need to build back better after the crisis.
DRC
On September 25, in Kinshasa, painters will join youth activists to draw and design posters with Just Recovery messages while calling for a stop to oil exploration in Virunga. The artwork will then be shared on social media during a twitter storm and delivered to the President of the Republic and Minister of Energy.
On September 26, an open day for climate action will take place in Goma, bringing together youth, civil society will be held to call for a stop to oil exploration in Virunga.
Cameroon
On September 25, a film screening will take place at the University of Yaounde to raise awareness on climate change impacts focusing on the vulnerability of women and renewable energy as an alternative.
Ghana
On September 25, the group 350 GROC will be organizing a virtual debate on renewable energy in Ghana and a just recovery post COVID.
Togo
On September 25, there will be a movie screening in Lome to showcase the effects of coal and renewable energy opportunities in Togo.
Benin
On September 25, a Women's March for Climate will take place in Lalo to raise awareness on climate justice and the potential of renewable energy.
The climate youth movement was sparked by Swedish activist Greta Thunberg's solo protest in August 2018. Now is a year on from the biggest climate mobilisation ever last September.
September 25 will be the movement's first major street protest of 2020 in many countries, and Fridays For Future has announced protests in over 3,000 locations around the world.