ActionAid Nigeria (AAN) has called on the federal and state governments to implement the gender policy in agricultural sector in a bid to offer equal access and gender-sensitive approaches toward food production.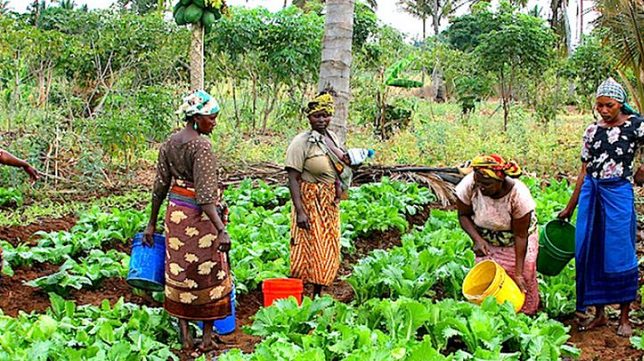 The Flood and Agriculture Programme Coordinator (AAN), Mr Azubuike Nwokoye, disclosed this at a news conference on Thursday, July 1, 2021 in Abuja.
The conference was held at the end of a two-day Popularisation of the National Gender Policy in Agriculture for Small Women Farmers Organisation of Nigeria (SWOFON).
Nwokoye said that the organisation would continue its support for SWOFON for engagement in the area of agriculture to communities across the country.
He also commended the government for listening to the demands of SWOFON.
"The gender policy needs to be implemented, we don't want it to go the way other policies have always gone because nobody is placing so much on the agriculture sector.
"As ActionAid, we will make sure we support the SWOFON across Nigeria to understand the policy and also be able to engage with it in their advocacy and engagement.
"We are very sure that within this policy, SWOFON will provide a lot of response and support to the government when they start engaging with the policy," he said.
Meanwhile, The National President, SWOFON, Mrs Mary Afan, pleaded for the creation of special budget lines to fund the implementation of the national gender policy in agriculture.
Afan also urged the governments to design a capacity development programmes to improve the capacity of SWOFON on mitigation of adaptation strategies against climate change.
"Federal and state governments should ensure equity, through periodic impact analysis of all agricultural policies, programmes, projects, and activities of smallholder women farmers.
"The Federal and state governments should also eliminate all forms of culture or religious based gender biases in agriculture," she added.
She, therefore, called for the urgent review of the Land Use Act to address the issues of gender discrimination in land ownership.
By Funmilayo Adeyemi