Under nutrition, obesity and diet-related non-communicable diseases are leading to catastrophic costs to individuals, to communities and to national healthcare systems in Africa. Every year, it is estimated that 11 million Africans fall into poverty due to high out-of-pocket payments for healthcare. According to experts attending a meeting in Nairobi, Kenya, nutritional status, a critical component of a person's health and wellbeing, must be recognised as a necessary building block towards achieving Universal Health Coverage (UHC) and the Sustainable Development Goals (SDGs) by 2030.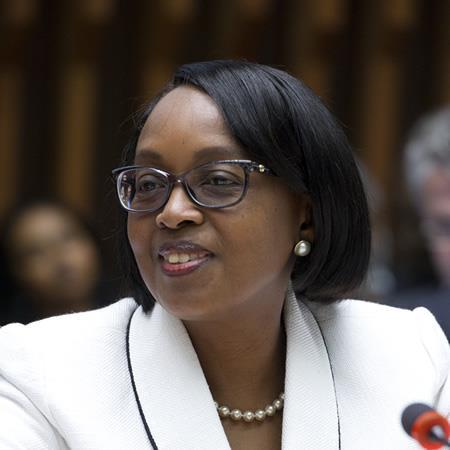 "Not only do current figures mean we are unlikely to achieve the six global nutrition targets for 2025 but also the more ambitious target of ending all forms of malnutrition by 2030, which is integral to the goal of ensuring healthy lives and promoting wellbeing for all, at all ages," said Dr Matshidiso Moeti, the WHO Regional Director for Africa. She added that "an exclusive focus of our energies – and finances – on curative services and related medical equipment, supplies and medicines to treat diseases that often are rooted in malnutrition will limit our chances of achieving health and wellbeing for all."
In 2016, an estimated 59 million children in Africa were stunted and 14 million suffered from wasting – a strong predictor of mortality among children under five. That same year, 10 million were overweight; almost double the figure from 2000.  In a 2014 report on Africa, it was estimated that 5 percent of males and 15 percent of females over 18 years of age were obese. The same report showed that 8 percent of adults above 25 years of age had diabetes and that is expected to double by 2035, while hypertension affected 46 percent of adults.
Poverty, hunger and disease are the main drivers of malnutrition in the African region and are linked with poor living conditions, lack of education, insecure livelihoods, and lack of access to basic services including health care and healthy, safe, nutritious foods.
"The burden of under-nutrition still persists across the African region, and today its impacts are being felt alongside overweight, obesity and diet-related non-communicable diseases in many poor households," said Dr Felicitas Zawaira, Director of the Family and Reproductive Health Cluster at the WHO Regional Office. "In recent years, we've rightly focused many of our energies on addressing hunger, but what we must recognise is that ending hunger does not guarantee improved nutrition," she added.
Obesity and diet-related NCDs are largely the result of lifestyles characterised by limited physical activity and the consumption of unhealthy diets consisting of highly processed foods that are rich in calories, sugars, fats, salt and additives, but low in essential nutrients.
"When micronutrient deficiencies are taken into account, Africa is in fact experiencing a triple burden of malnutrition," said Abdulaziz Adish, Deputy Regional Director and Nutrition Advisor, Nutrition International. "Micronutrient deficiencies, which often pass unnoticed, are responsible for reduced bodily resilience and resistance to infections. They compromise early child development, negatively affect reproductive health and reduce work rate capacity," he added.
It is estimated that almost 50 percent of pregnant women in Africa suffer from anaemia, which increases death risk for themselves and their unborn babies, as well as incidences of low birth weight.
According to Dr Zawaira, "improving nutrition sustainably requires consideration of how to produce, deliver and ensure access to healthy diets and essential nutrients, not just greater quantities of food," which is the vision of the Rome Declaration and Framework of Action endorsed by Ministers of Agriculture and Health at the Second International Conference on Nutrition in 2014.
"Tackling all forms of malnutrition for the achievement of UHC and the health-related SDGs requires remedial actions from multiple sectors and on many fronts," Dr Zawaira added. These actions, she explained, include policies and community action to control the marketing and consumption of unhealthy foods and beverages (including breast milk substitutes); setting nutrition standards and dietary goals; nutrition labelling of processed foods; policies to promote consumption of healthy foods through taxation and subsidies; initiatives to promote consumption of fresh fruits and vegetables and increased physical activity; social marketing campaigns and multi-component community-based interventions, among others.
Sector-specific recommendations by participants include:
The health sector should provide nutrition and health promoting interventions in the first 1000 days of life and throughout the life cycle; including screening, early diagnosis and treatment of malnutrition and associated diseases, as well as monitoring health outcomes.
The agriculture sector should play a critical role in climate-smart, sustainable, production of diversified nutrient-rich foods and promotion of family farming to help secure communities' livelihoods.
The trade sector should contribute through enforcing food standards, food labelling and taxation to facilitate consumer access to healthy foods.
The education sector should support integration of nutrition and health promotion in the curriculum; school garden projects and school feeding; nutrition standards for school meals; controlling the marketing of unhealthy foods and non-alcoholic beverages in schools; and provide facilities for physical activity.
Food processors and manufacturers should play a key role in promoting healthy diets through food reformulation, fortification and appropriate labelling of food products.
Civil society and consumer organisations should continue looking out for the common good and holding stakeholders accountable for safeguarding public health.
Academia will be relied on to fine-tune the evidence of what works and how to reduce malnutrition.
The media should educate the public on how the choices they make when shopping for and consuming food translate in terms of nutritional wellbeing.
The experts warned that unless countries in Africa start enacting measures to tackle the double burden of nutrition affecting the continent, the road towards UHC will be marred with obstacles as will the aspiration to achieve health and wellbeing for all by 2030.