An environmentalist, Dr Abdulganiyu Adelopo, has said that effective waste management will require accurate data generation and collaboration with the academia.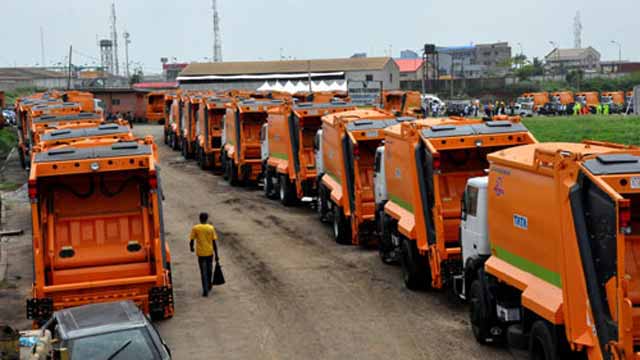 Adelopo, Quality Control Officer, Works and Physical Department, University of Lagos, made the assertion in an interview with the News Agency of Nigeria (NAN) in Lagos on Wednesday, June 27, 2018.
"For the government to plan sustainable waste management solutions to any community, reliable data on waste generation is mandatory.
"If you do not have adequate information, you can proffer a solution that will work today and fail tomorrow. "We lack adequate statistics to manage waste in Lagos, and accurate data for waste generated in the country.
"For example, Lagos State Government may not be able to have adequate waste planning in Alimosho LGA because it does not have precise data of waste generated there.
"We have to manage what is on ground and prevent excessive generation of waste to salvage the situation," he told NAN.
Adelopo said that lack of precise data in waste generation contributed much to waste management problems in Nigeria.
"Appropriate data generation would help to solve our waste problem because it will help us to address the issues effectively," he said.
Adelopo said that the government would need accurate data to provide necessary waste management infrastructure.
"Accurate data is also necessary in the allocation of plastic waste bins to households and communities.
"Emphasis on precise data generation for waste management is the source of the solution.
"You cannot allocate properly when you do not have the data, you cannot allocate one bin for a house that produces waste that can fill five bins.''
The environmentalist called for collaboration between governments and the academia in proffering effective solutions to waste management in the country.
"There are a lot of researches going on in the academia to resolve issues of waste generation and management in the country.
"However the issue at hand is the adaptation of researches into government policies on waste management.
"In the last administration, Lagos State Government had an opportunity to win a World Bank grant in solving environmental pollution due to its collaboration with the academia.
"If there is sincere, unbiased integration and collaboration between the academia and the government, we will be able to solve waste management problems in the country," he said.
By Mercy Okhiade