Access to Water, Sanitation and Hygiene (WASH) is a human right and until Nigerians begin to challenge and appropriately respond to WASH challenges through the lens of human right, not much will be done.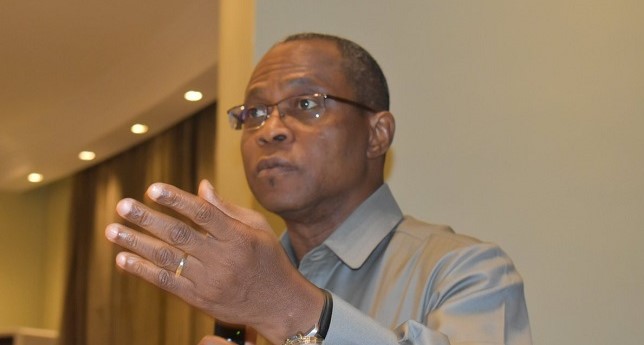 This was the central message in a presentation made by Timeyin Uwejamomere, the Managing Partner/CEO, Mangrove & Partners Limited, during the 2021 Nigerian Institute of Water Engineers' Public Lecture and Investiture Ceremony which held in Abuja on Saturday, February 20, 2021.
In a presentation titled: "Do you know who I am? Reconciling bragging rights with human rights in the Nigerian Water Sector", Uwejamomere described Nigeria's current WASH sector as embarrassing.
"We are in the year 2021, yet 70% of water services are provided by non-state actors, with 64% being self-supply. Only 16 out of 28 State urban utilities are functional; 8% of urban utilities' customers are metered and 6% have tariff systems in place while no utility has a pro-poor service department. No city has a citywide system for inclusive and safe disposal of faecal matter."
According to a report reference, Uwejamomere regretted that Nigeria's performance in the sanitation sector has been poor.
"Nigeria failed to meet the Millennium Development Goals (MDGs) targets for sanitation. Increasing population growth exacerbates this challenge, particularly so for urban areas. Over 130 million people (60% of the population) do not have access to adequate sanitation, that is, two-thirds of the population, while 46 million Nigerians practice open defecation.
"This situation presents diverse challenges, including the estimated 87,000 under-five-year-old child deaths reported every year from diarrhoea and other sanitation-related diseases which further holds back nutritional, educational, social inclusion and health attainments," he decried.
"Who says we cannot set the new global standards in the design and evolution of the solutions to any, and possibly all, of the sector development challenges we grapple with?"
Uwejamomere demanded, making a case for scaling up indigenous solutions to Nigeria's WASH challenges: "Our water purification systems continue to depend on devices developed and sold in America, Europe or China and on reagents and chemicals that have to come from abroad. How long can we continue to justify these against adherence to global standards?"
In his conclusion, Uwejamomere said that the goal of his presentation is "to inspire water and sanitation engineers to become innovative, solution providers to pursue WASH as a human right that would meet the expectations of the society and consequently guarantee improve performance of the water resources sector."
The Public Lecture and Investiture Ceremony welcomed the new Chairperson of the Nigerian Institute of Water Engineers in the person of Chinyere Nnenna Igwegbe.
By 'Seyifunmi Adebote, Abuja