The African Academy of Sciences (AAS) on Friday, September 1, 2017 launched a project to provide funding for building the capacity of science journalists and improving the coverage of science on the continent over the next two years.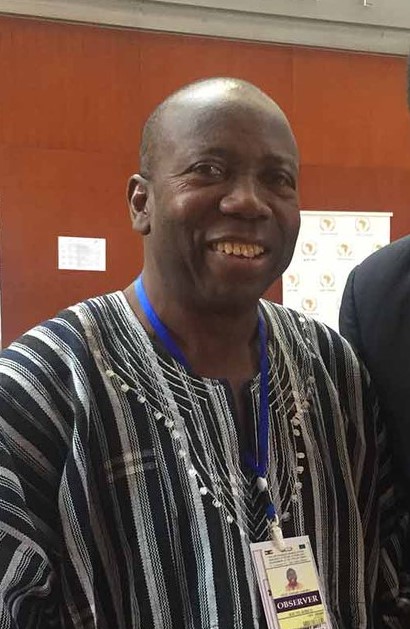 The launch was at the Highway Africa conference, the largest annual gathering of African journalists, which ended on Friday in Grahamstown, South Africa.
The Africa Science Desk, which was launched in partnership with the African Federation of Science Journalists and the South African Science Journalists Association with the support of the Bill & Melinda Gates Foundation, will fund journalists to research and publish stories in the six strategic focus areas of the AAS: health and wellbeing, climate change, food security and nutritional wellbeing, water and sanitation, sustainable energy and STEM (science, technology, engineering and mathematics).
It will also support data journalism and be implemented through the AAS and the NEPAD Agency's Alliance for Accelerating Excellence in Science in Africa (AESA), an agenda setting, funding and programme management platform.
The programme will initially focus on journalists in Kenya, Nigeria, Senegal and South Africa, and will be extended to other countries after the first phase in 2018. Journalists will be invited to submit pitches, which will be considered on an ongoing basis for funding through mid-2019.
Early-career African journalists will be paired with senior science journalists internationally and continentally who will provide mentorship to contribute to the quality of science reporting in Africa.
"We recognise the important role that journalism plays in demonstrating impact and raising awareness of science in Africa. By providing this support, we hope journalists can play a stronger role in building the public discourse about how science contributes to the betterment of society," said Nelson Torto, AAS Executive Director.
Science contributes directly to helping Africa to overcome its development challenges. Yet every field of science remains under-reported; indeed, media houses in some countries have closed their science desks altogether. The dearth of science stories is a result of and compounded by the lack of formal training in science journalism on the continent; few African journalists have a science background. Moreover, stories are increasingly written directly from press releases, without independent analysis or sceptical review. This leads to the unfortunate and ever-increasing practice of "churnalism", whereby news organisations republish verbatim material sent by public relations agencies and commercial sources, undermining the credibility of science reporting.
The result of  poor investment in science journalism is that science remains at the periphery of the agenda of African governments as demonstrated by low funding of science at an average of just 0.42% of GDP, compared to China's 2.08% and Europe Union's 1.92%. Africa must invest a minimum of $2 billion of its own resources to reduce and eventually offset reliance on international funding, particularly at a time when nationalist sentiment in the West threatens to undermine funding for research and development in Africa.
The AAS aims to create a competent pool of science journalists to improve the quality and quantity of science coverage, and improve the uptake of science findings from the continent.
"Credible and independent science journalism is essential to demonstrate impact and raise awareness among African governments and policy makers whose relative focus on funding priorities tends to correspond to media coverage," said Deborah-Fay Ndlovu, the Communications Manager for the AAS.
"Africa urgently needs good science journalism to communicate the science-based challenges and opportunities facing the  continent in the immediate future; sustained attention and investment is essential to create a competent core of science journalists," said Mandi Smallhorne, the President of AFSJ and SASJA.
"Building capacity in science journalism has the potential to impact on global health and development as it creates a space for media to ignite conversations about issues of importance to the continent and hopefully translate to the action required to address them," said Moky Makura, the Deputy Director for Communications for the Bill & Melinda Gates Foundation Africa office.
Read the call for pitches: https://www. aasciences.ac.ke/aesa/en/ programmes/africa-science- desk/call-for-pitches/
The AAS is a Pan-African organisation headquartered in Kenya, which aims to drive sustainable development in Africa through science, technology and innovation.