Civil society groups under the aegis of the National Biotechnology and Biosafety Consortium (NBBC) has said that the development of the Pod-Borer Resistant Cowpea (PBR-Cowpea) is a confirmation of their expertise in Nigeria to be able to provide a home-grown solution to pest and diseases problems in agriculture.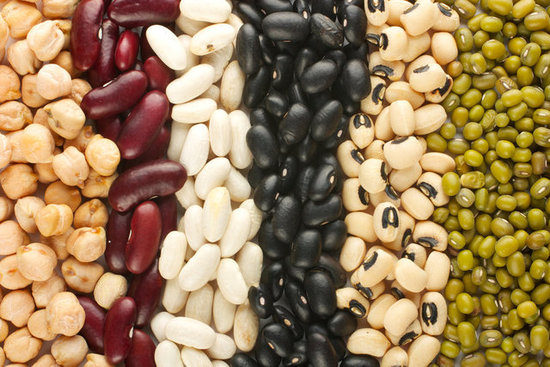 The group at a press conference on Wednesday, February 13, 2019 in Abuja said that those behind the call condemning the achievement of Nigerian scientists "are enemies of the country who are bent on opening up the country to unregulated GMOs and chemicals so as to make farming unattractive".
Prof. Celestine Aguoru, President, NBBC, said that the modification of beans would bring numerous benefits to the country.
He listed such benefits to include: reduction in the use of dangerous chemicals, protection of Nigeria's position as the largest producer of beans, reduction in the spending of Nigeria's foreign exchange in the purchase of over 500,000 tons of beans annually from other countries, farmers can now heave a sigh of relief from chemicals which they have to spray about 10 times for each beans season and that Nigeria is going to save a lot of foreign exchange used in the importation of chemicals.
According to the Professor of Plant Science and Biotechnology, other benefits include the fact that farmers health, water bodies across the country and the environment will no longer suffer extreme pollution from the chemicals used by farmers to keep Maruca at bay and that the younger generation will now be attracted to farming knowing that a bumper harvest is guaranteed.
"Today, beans from Nigeria is not accepted at the international market due to heavy use of chemical on farms and in storage. This development should worry any right-thinking Nigerian but some who have constituted themselves into perpetual critics see nothing bad in that, they want government to ban the GM beans.
"Nigeria has had enough of this draw back syndrome. What are the duties of the over 15 agricultural research institutes all over the country as well as the federal government owned and funded universities of agriculture, faculties of agriculture, sciences, vet medicines and all the related units in universities and the like?
"Their duties are simply to work on the improvement of our crops, provide scientific solutions to challenges facing farmers and ensure that crops which the country has comparative advantage in producing is enhanced to the extent that we don't have to lose that advantage," he added.
Prof. Aguoru noted that, all over the world, countries that have attained appreciable heights in their development strides had relied on their universities, and science and technology institutions.
"The universities here have started living up to their expectations, so the call by arm-chair activists should be seen as a serious disservice to the nation. Would they prefer we stagnate our research and development while other nations progress?
"We are also using this platform to call on the federal government to ignore the call by the non-scientific activists to ban the GM beans because it is safe and poses no proven harm to human or animals. We urge the government to encourage these non-experts who turn around to criticise to come together with us where government personnel shall be observers where issues could be explained to those agitating."
He urged government to increase budgetary allocations to universities and research institutes to enable them undertake research that meets national aspirations, "as we have seen in this case PBR Cowpea".
"The achievement from ABU Zaria has shown clearly that the need for a research and innovation funding for the country is long overdue. Government needs to expedite action on it and make the fund a reality. At NBBC, we have followed the various stages of this research and development in the PBR cow pea and we could state as experts that there is nothing to worry about.
"It is high time, government commit quality resources to research and development," Aguoru stated.
Akinsoji Akinsola, National Coordinator, Real Life Global Humanitarian Foundation, said that as responsible civil society groups they are in support of any meaningful technology that will lessen the burden of stress farmers go through.
Akinsola, the coordinator of over 76 NGOs, said that the only way to make farming profitable in the country is to introduce technologies. He hailed the scientists at IAR, ABU.
The NBBC is a body established to serve as a platform for promoting constructive dialogue between the scientific community, government, civil society groups, media, legal practitioners and the private sector. It aims at providing an accurate information bank that represents national interest and needs of biotechnology and biosafety experts.