Head of Environment Department, Gwagwalada Area Council, Mr Tijani Ado, has told residents of the area to desist from indiscriminate waste dumping.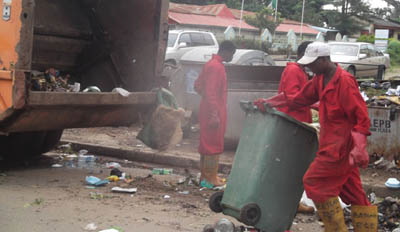 Ado, in an interview with the News Agency of Nigeria (NAN) in Gwagwalada on Friday, January 25, 2019, said that indiscriminate waste disposal by the roadside and gutters promotes the spread of many communicable diseases.
"Despite the council's effort on waste evacuation to keep the environment clean, some people have failed to comply with sanitation rules and regulations.
"The council is trying its best in terms of creating awareness on proper waste disposal, but some residents have refused to do the right thing.
"Sanitation should be a matter of necessity and should be observed daily in every home for healthy living.''
He also warned against open defecation and described the inability to build toilets by some landlords in the area as a setback to good hygiene.
Ado also advised the residents to cooperate with the council in its effort to make the area clean.
By Gami Tadanyigbe