As part of the COP26 Energy Transition Campaign, the United Kingdom and International Energy Agency (IEA) are developing a Product Efficiency Call to Action.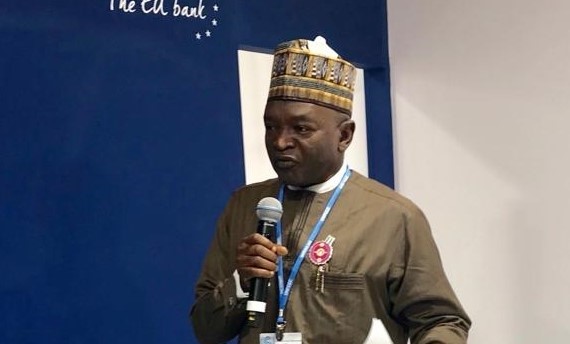 Together with partners like The Climate Group, United Nations Environment Programme (UNEP), The Kigali Cooling Efficiency Programme, the Cool Coalition and the COP26 High Level Champions, the pair is hosting a webinar to explore new announcements from champion governments, businesses and financiers, philanthropy and international organisations.
The forum, according to the organisers, will mark an important step forward in global efforts to increase product efficiency.
Themed: "Championing Product Efficiency in Support of NDCs and Net-Zero", it holds on Thursday, December 10, 2020.
Nigeria's Minister of Environment, Dr Mohammad Mahmood Abubakar, features among a line-up of experts that also includes the likes of Inger Anderson (Executive Director of UNEP), Dr Fatih Birol (Executive Director, International Energy Agency), Nigel Topping (UK High Level Climate Action Champion, COP26), Juan Carlos Jobet (Minister of Energy, Chile) and Kate Hughes (Director, International Climate Change, Department for Business, Energy & Industrial Strategy, UK).
Improving the efficiency of every day products such as fridges, lights, and air-conditioners and the electric motors that drive them, is said to be a critical solution in urgent efforts to limit global temperature rise to 1.5 degrees Celsius – illustrated in the UNEP Gap Report which states that "efficient appliances" are one of the six areas with highest potential of closing the emissions gap.
In addition to saving energy and emissions, product efficiency also brings multiple benefits for governments, businesses and consumers in reduced energy bills, improved air quality, enhanced real estate value, energy security and avoided energy supply costs.
Purpose of the session include:
To launch the NDC Support Facility for cooling;
To raise profile, draw attention to aims of COP26 Product Efficiency Call to Action with a view to support further conversations with existing and prospective SEAD members;
To demonstrate synergy and collaboration between key globally influential organisations in product efficiency;
To give voices to key country champions on product efficiency and announce/outline plans to reflect action in NDCs on cooling supported by the NDC Support Facility for cooling;
To mobilise action from businesses on product efficiency through EP100;
To contribute to the Cool Coalition's objective to support governments and industry to implement/take ambitious action to meet growing cooling demands in a comprehensive manner, in line with the Paris Agreement, SDGs, and the Kigali Amendment.