Gov. Okezie Ikpeazu of Abia State says his administration has commenced work to produce a sustainable masterplan for the cities of Umuahia, Aba and Ohafia.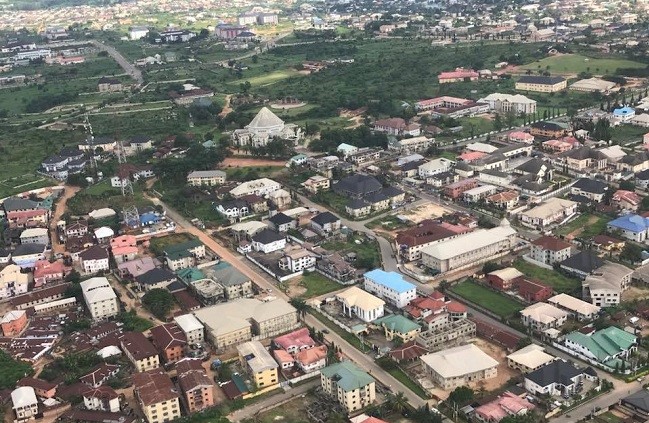 Ikpeazu said this on Tuesday, April 27, 2021 when members of the University of Nigeria Alumni Association (UNAA) paid him a visit at the Government House, Umuahia.
He said the masterplan would help to fast track even socio-economic development and address the haphazard development pattern in the state.
"It will surprise you to know that before we came into office, Abia was without a masterplan.
"But today, I am proud to say that we have a mid-term and long-term economic development plan.
"I am also proud to say that we are working on a masterplan for Aba, Umuahia and Ohafia.
"The haphazard development pattern in these three major cities is as a result of the absence of a masterplan," he said.
Ikpeazu said the government remained focused in providing a platform that would promote sustainable development in the state and stand as a guide for future  administrations.
Earlier, Mr Ben Okoronkwo, the National President of UNAA, commended the state government for its numerous infrastructure development aimed at improving the wellbeing of citizens.
Okoronkwo, who was represented by Mr Samuel Nwariaku, the Secretary of the association, described Ikpeazu as a pragmatic leader, who is focused on transforming the state.
He commended Ikpeazu for evolving policies and programmes that had made far-reaching impact on the citizenry.
He urged the government not to relent in its efforts in transforming the state into an investors' haven.
The association conferred an Award of Excellence on the governor for his contributions to education, agriculture and infrastructure development during the visit.
By Ihechinyere Chigemeri-Uwom