It is no doubt that technology has done so much good in our lives than evil. We sit in the comfort of our homes to drink clean water without wondering where the water comes from. For the greater Seattle area, two mountain watersheds supply more than 1.4 million people with clean water. No wonder, the river is the lifeblood of the people of this community.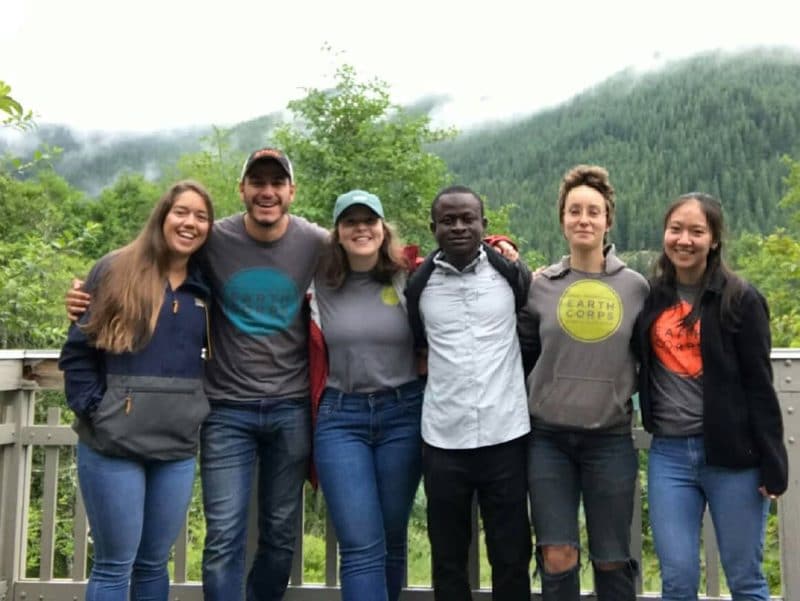 The Great Seattle Fire (June 6, 1889) left the city in ashes and in need of a reliable clean water supply with adequate water pressure for fighting fires. As they say that "Necessity is the Mother of Invention", Seattleites gathered to think about the best way to get water running in various homes and reached a conclusion sometime around 1901 by making the first Cedar River water flows into Seattle faucets.
The Seattle Public Utilities (SPU) and Cedar River Municipal Watershed is a place to be. I am privileged educating my ignorance by getting to know about the history of this precious watershed and how it has been serving the people of this region for ages. Ancestors of local native tribes have a relationship that dates to the ice age with this river. I can rightly say the river and the people of this region are like nexus that cannot be separated.
The Cedar River Watershed Education Centre holds a wondrous site that left us agape. This is the only place have seen in my entire life where water beats the drum. There is a well carved out outlet on the roof of the education centre where water drops slow and steady to beats drums set directly proportional to the varying water droplet. I must say it forms a melodious sound that makes me remember the ancestral Yoruba talking drum (Gangan).
Asides from hiking around this beautiful river to marvel at the beauty of nature, I can learn about the complex issues surrounding the region's drinking water, forests, and wildlife. I was able to know that has better habitat structure develops and biodiversity increases, these forests will provide better habitat for threatened and endangered wildlife species typical of old-growth forests.
More so, the river creates a conducive environment through the influence of the SPU by providing water for spawning salmon, protects fish eggs in the streambed, and provide quality habitat for rearing salmon and other fishes. It is true that Seattle Public Utilities provides reliable, efficient and environmentally conscious utility services to enhance the quality of life and liveability in all communities they serve.
I can't agree less with what Loren Eiseley said, "if there is magic on this planet, it is contained in water". There are millions of wonders to unlock in the world's varying water bodies.
We should not forget that we are part of the Cedar River and any other rivers that provide drinking water. Research made it known that about 70 percent of our body is made up of water. So, when you sit in the comfort of your home to drink a cup of water, always think of where it comes from and know that the water is part of you.
By Alabede Surajdeen (Environmental Restoration International Exchange Fellow at Seattle, Washington, USA; @BabsSuraj; alabedekayode@gmail.com)