The North East Commodity Association (NECAS) has flagged off the NECAS/CBN/BOA, Anchor Borrowers' Programme (ABP) dry season rice farming, targeting 55,000 farmers across the six states.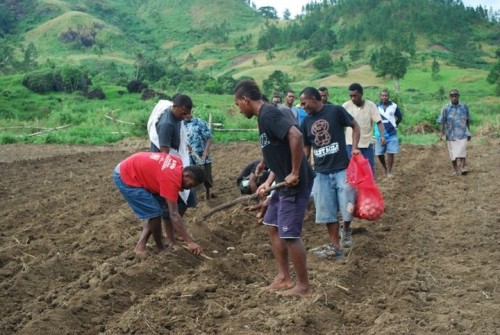 Alhaji Sadiq Deware, the National President, NECAS, told the News Agency of Nigeria (NAN) in Abuja on Tuesday, February 26, 2019 that the association had also opened 50,000 hectares demonstration farm across the six states.
The states are Taraba, Bauchi, Gombe, Adamawa, Yobe and Borno, according to Deware.
He said that the association had also started the distribution of cashless dry season farm inputs to the 55,000 beneficiaries of the 2019 RIFAN/CBN/BOA ABP.
"It is a cashless project that will provide farmers the needed inputs, which comprise improved seedlings, water pumps, chemicals and services such as land preparation.
"Under the project, mechanised services will also be made available to farmers,'' he said.
Deware said that the programme entailed allocation of one or two hectares of land to each farmer depending on his capacity, adding that a hectare would be cultivated at the cost of N203, 000.
"Before now, the size of each farm had been captured and an identity card was issued to each of the beneficiaries of the project for easy identification and documentation to enable them to access the required support.''
Deware said that the project was a modified version of the ABP aimed at strengthening efforts to attain bumper rice harvests through mechanised farming.
"We believe that the mechanised farming will lead to bumper rice harvests that will bring about a fall in the price of paddy rice in the country thereby engendering self-sufficiency in rice production as well as boost exports,'' the official said.
According to him, under the new initiative, the Central Bank of Nigeria (CBN) has modified the programme to facilitate its direct relations with RIFAN so as to ensure timely disbursement and full repayment of ABP loans, unlike what obtained in the past.
The CBN recently formed strategic partnership with Agricultural Commodity Associations in the country, with the aim of expanding the implementation of the ABP.
By Hawa Lawal