The 29th meeting of the Green Climate Fund (GCF) Board that commenced on Monday, June 28, 2021 is considering new funding proposals that total over $500 million in climate finance for adaptation and mitigation.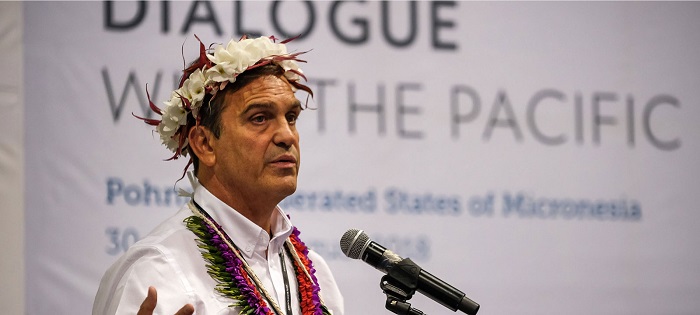 The four-day virtual meeting, the second of the year, is alongside these proposals considering a range of other matters including the approval of new applicants to be accredited entities – the partners who undertake GCF projects.
There are also several policy and administrative matters on the agenda, including an updated framework for accreditation, the integrated results management framework, and a review of GCF's Request for Proposals modality.
Also on the agenda is the review of the Secretariat's capabilities to deliver the Strategic Plan for 2020-2023. This presents a series of recommendations to ensure that the Secretariat has the resources in place to deliver the ambitious strategic plan adopted by the Board last year.
In a related development, the GCF has signed partnership agreements with BNP Paribas, the largest European bank and key player in international banking, and the United Nations Industrial Development Organisation (UNIDO) that has become a leader in sustainable finance.
The Accreditation Master Agreement (AMA), a requirement for all GCF Accredited Entities, enables BNP Paribas to propose climate projects for GCF funding.
Similary, the AMA paves the way for UNIDO to submit climate project proposals to GCF for funding.
"The signing of this agreement is a milestone for us and a major step forward for climate action. Our partnership with BNP Paribas strengthens our ability to deliver and scale up climate finance, and bring in much needed private sector investment for climate to regions where it is most needed," said Javier Manzanares, GCF Deputy Executive Director.
"Our partnership with UNIDO opens new opportunities for us to bring innovative climate solutions. Being able to utilise UNIDO's technical expertise in industrial development is key to accelerating the decarbonisation of the industrial sector and driving the shift to low emission, climate-resilient growth in developing countries," added Manzanares.
BNP Paribas has a presence in 68 countries and territories across Africa, Asia-Pacific, Europe, Middle East, and North and South America.
"Committed to support the financing of the global energy transition, BNP Paribas is proud to make official our partnership with the Green Climate Fund. We believe this collaboration will be a powerful enabler to help our clients and developing countries in the implementation of mitigation and adaptation projects to reduce and control the risks associated to climate change," said Antoine Sire, BNP Paribas Head of Company Engagement.
With a mission to contribute to responsible and sustainable economies in an ever-changing world, the international commercial bank has allocated 17.8 billion euros to the renewable energy sector in 2020.
The activation of the partnership with BNP Paribas is slated to leverage more private investment and increase the share of programming resources that will flow through GCF's Private Sector Facility. GCF's private sector investments worth $2.8 billion in GCF financing, $8.8 billion including co-financing, currently account for 33 per cent of its project portfolio.
While industrialisation has always been a driver for development, Sustainable Development Goal 9 stresses the importance of building sustainable, resilient, and inclusive infrastructures.
"The signing of the Accreditation Master Agreement concludes UNIDO's accreditation with the Green Climate Fund (GCF). The GCF is the world's largest fund dedicated towards combating climate change by investing in low-emission and climate-resilient development. This partnership will propel new opportunities for UNIDO to expand its delivery towards inclusive and sustainable industrial development," said Zou Ciyong, UNIDO Managing Director of the Directorate of Programme, Partnerships and Field Coordination.
UNIDO became a GCF Accredited Entity at the 26th Meeting of the GCF Board in August 2020. GCF has 103 Accredited Entities to date who work directly with developing countries on project design and implementation.