The United Nations Development Programme (UNDP) in collaboration with The Kings Domain, a non-governmental organisation (NGO), has concluded plans to train no fewer than 500 women on the use of solar energy in Makoko area of Lagos.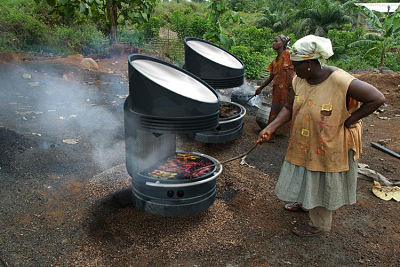 Speaking at a sensitisation programme, the Chief Executive Officer, The Kings Domain, Segun Adaju, noted that the initiative, which was sponsored by the UNDP under the UNDP-Global Environment Facility (GEF) Small Grants Programme (SGP), is aimed at providing clean energy solutions to underdeveloped areas where firewood and poor electricity abound. He added that the programme would train 500 women in the area on the use of solar energy and specialised stoves to use in their fishing business and also to create other jobs for the youths.
"It is believed that the programme will not only beneficial to the community, but will create jobs for the young people wandering on the streets and also add to women empowerment," he said, adding: "If you notice the area, asides from the unkempt environment, you will see that the smokes coming out from their homes can choke and you often wonder how they cope, but it is also unfortunate that over 200 homes here are not covered by the national grid."
He added that, as a result of the poor electricity in the community, residents has resolved to primary use of energy and electricity like firewood, candles and kerosene lanterns, which has prompt his organisation to provide an alternative to energy use, "as no one can operate in darkness."
"The smokes have been a health threat to them, poses the risks of fire outbreaks, and also contributes adversely to climate change," said.
Adaju also stated that, under the programme, 500 women would be trained on the use of specialised solar stoves, to use in cooking and smoking their fish and will also empower not less than 20 youths and 50 more women on the sales, repairs and maintenance of the solar stoves and lights.
Adaju added that the initiative would ensure adequate use of solar light as an alternative to electricity supply, saying that it could be done all over the country.