In South Asia, 460 million or 75 per cent of children are at risk every year due to extreme heat, according to the UN Children's Fund (UNICEF) on Monday, August 7, 2023.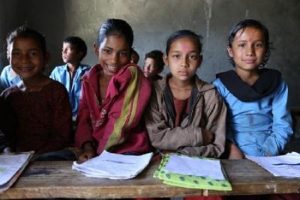 Children in this region were most affected by extreme heat than anywhere else in the world, according to a statement.
"This means that three in four children in South Asia are already exposed to extreme high temperature compared to only one in three children (32 per cent) globally," said a statement.
The areas affected were those where temperatures climb above 35 degrees Celsius for more than 83 days a year on average.
"With the world at global boiling, the data clearly show that the lives and well-being of millions of children across South Asia are increasingly threatened by heat waves and high temperatures," said Sanjay Wijesekera, UNICEF's South Asia regional director.
"We are particularly concerned about babies, toddlers, malnourished children and pregnant women as they are most vulnerable to heat strokes and other serious effects."
Children were much more at risk from extreme weather, as their bodies were less able to cope with heat than those of adults.
UNICEF cited a fast heartbeat, headaches, organ failure and fainting as consequences.
In the southern Pakistani province of Sindh, which was hit by catastrophic floods a year ago, more than 800,000 children were at risk of extreme heat in June 2023.
"For young children, ice packs, fans or misting with water can help lower their body temperature, while cold water immersion can help older children," advised the statement.