Urban planners, architects, engineers, builders, construction firms, project owners, students and non-governmental organisations (NGOs) are targeted participants at the 2017 LafargeHolchim Construction Awards competition, which is seeking smart solutions for cities and the built environment.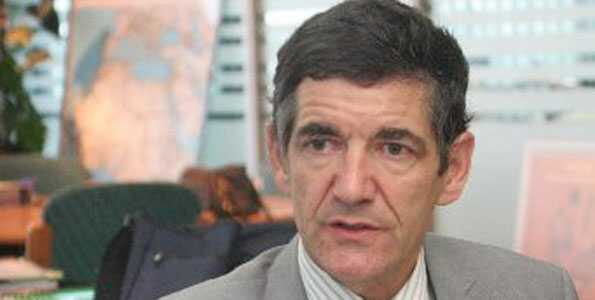 The competition, which awards a total of $2 million in each three-year cycle, seeks projects that go beyond balancing environmental performance, social responsibility, and economic growth.
Already, 26 participants from Nigeria (14 professionals and 12 students) have reportedly submitted entries for the 5th International LafargeHolchim Awards, which commenced on July 4, 2016 and closes for submission on March 21, 2017. The award seeks to recognise and reward high profile projects from professionals as well as bold ideas from students and upcoming professionals in the built environment sector that combine sustainable construction solutions with archirectural excellence.
The award, according to the promoters, is relevant to Nigeria, a rapidly urbanising country of over 170 million people and projected to be the third biggest country in the world in terms of population by 2050. As at 2016, the combined population of Abuja, Benin City, Ibadan, Kaduna, Kano, Lagos, Onitsha and Port Harcourt (regarded as the fastest growing cities in Nigeria) was put at 31.4 million; and their number is expected to swell to 54 million by 2030, according to the United Nations Human Settlements Programme (UN-Habitat).
There is thus a press need for sustainable urban design and construction in Nigeria, says Lafarge Africa Plc's Group Managing Director/CEO, Michel Puchercos, while expressing delight that more Nigerians are tapping into the opportunity offered by the award.
His words: "Nigerian professionals and students participating in the country live and work in some of the fastest growing cities in the world. The competition is therefore an opportunity to address the myriad challenges of urbanisation as it develops.
"In Nigeria, like many emerging economies, urbanisation is outstripping the pace at which homes, offices, roads and bridges are being built. An infrastructure deficit and a low degree of industrialisation coupled with the amount of natural resources required highlight the important role which the construction industry will play in the socio-economic and environmental future of Nigeria."
The competition seeks projects of ideas that embody the target issues for sustainable construction – the five Ps: Progress (innovation and transferability), People (ethical standards and social inclusion), Planet (resource and environmental performance), Prosperity (economic viability and compatibility) and Place (contextual and aesthetic impact), while providing the opportunity to institute the principles of sustainability for future constructions.
The projects are grouped into: architecture, building and civil engineering (Group 1); landscape, urban design and infrastructure (Group 2); and materials, products and construction technologies (Group 3). Past winners include Francis Kere (Gold award, 2012) and Kunle Adeyemi (Acknowledgement prize, 2014).