The International Organisation for Migration (IOM) said on Tuesday, March 6, 2018 that 21 migrants were missing, and had probably drowned, after two boats, a rubber dinghy and a wooden boat, set off from Libya for Italy and had to be rescued.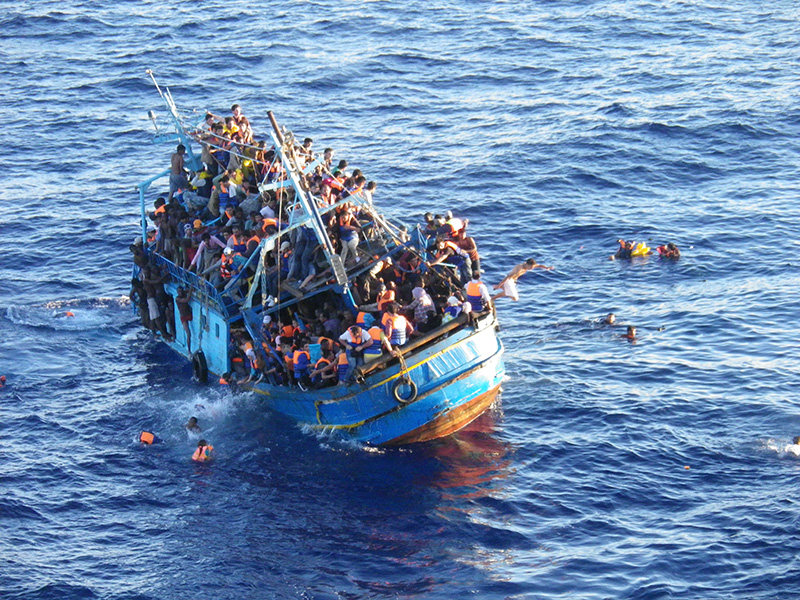 IOM spokesman, Joel Millman, told a news conference in Geneva, Switzerland, that 132 other people on the rubber dinghy had been rescued.
Late on Monday, SOS Mediterranee said there was one pregnant woman and 14 children with no family among the survivors.
The organisation said they come mostly from West Africa.
The migrants were first rescued on March 3 by a Cypriot merchant ship, and handed over to SOS Mediterranee late on Saturday.
Thirty were on a sinking wooden boat and, according to survivors, 21 people died in that shipwreck.
"There were five women on board, four drowned, including a pregnant one. One lost my brother," a Gambian man was quoted as saying by SOS Mediterranee.
Most migrants are desperate not to be returned to Libya, where they face widespread abuse and torture.
According to SOS Mediterranee, the Libyan coastguard picked up about 90 people from the dinghy.
The Mediterranean is the world's most dangerous sea migration route.