Follow The Money (FTM), a transparency and accountability network, has called on those seeking elective positions in the 2023 general elections to consider the inclusion of the Sustainable Development Goals (SDGs) as a key component of their campaign messages.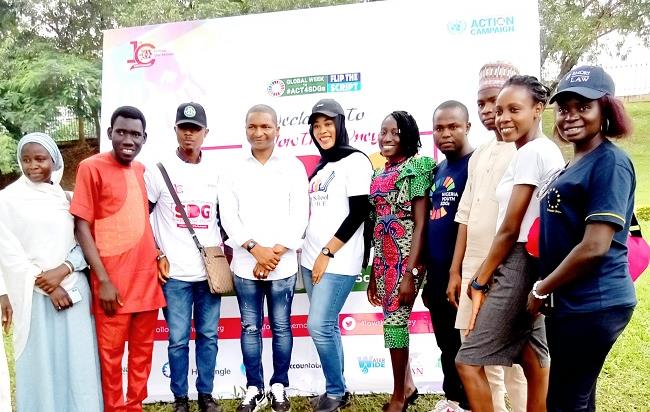 This, according to the founder of the organisation, Hamzat Lawal, is important to accelerate the implementation of global goals and enhance national development.
Lawal, who made the call while addressing a group of young people that gathered to mark the 10th Anniversary celebration of FTM in Abuja, told them that his establishment put together the event to mobilise and sensitise the public on the need to hold the government accountable to execute the SDGs at the grassroots level.
He drew attention to the need for Nigeria and other African countries to flip the script in their approach to actualise the SDGs, because it doesn't guarantee justice, and equity, reduce poverty and protect people from hunger.
Consequently, the current political atmosphere presents a unique opportunity to flip this over this page, which is why the citizens must ask politicians to ensure that the SDGs take a centre stage in their campaign messages, Lawal said.
The transparency crusader explained that to be able to achieve this, younger people need to be included, educated, leverage digital technology, and not based on sentiments because the SDGs primarily focus on how to tackle hunger and end poverty.
"So, if our politicians use SDGs to inform their manifesto, these are ideals that would address our problems, but most importantly provide an opportunity for an emerging solution," he assured.
Curator, Global Goals Community Centre, and Executive Director, DEAN Initiative, Mr. Semiye Michael, believes that Nigeria needs to be more deliberate in its implementation of the SDGs to be able to record any significant milestone.
Mr. Semiye, who cited new data in the educational sector to describe the worrisome nature of the situation, lamented that the figure revealed that the number of out-of-school children has increased from 10 to 13 million.
He explained that the concept of flipping the script is to enable countries to assess themselves and identify areas where they are lagging.
"So, we are trying to see how we can galvanise action, mobilise more support, and also make statements to leaders holding them accountable to their promises on SDGs," the rights advocate hinted.
By Etta Michael Bisong, Abuja