The 2023 Desertification and Drought Day, marked on June 17, will put the global spotlight on women's land rights with events taking place in New York and around the world.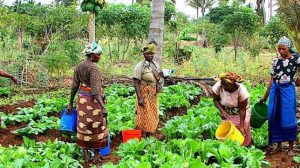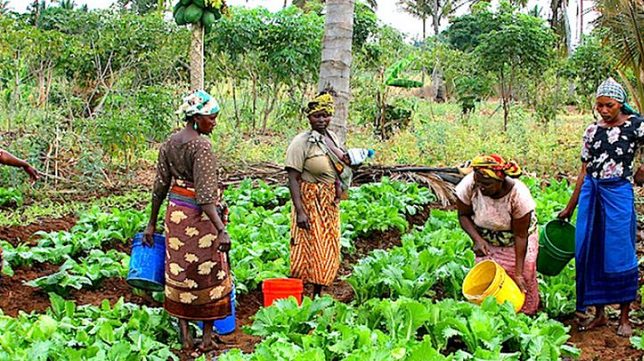 The global observance event, titled "Her Land. Her Rights: Advancing Gender Equality and Land Restoration Goals", will take place at the United Nations Headquarters' General Assembly Hall on Friday, June 16, 2023.
The event will be opened by the President of the 78th General Assembly, and will convene high-level policymakers, women leaders, renowned scientists, land activists, and youth representatives from around the world to discuss policies and actions needed to advance women's land rights and promote stronger female leadership and decision-making power in sustainable land management.
UNCCD Executive Secretary, Ibrahim Thiaw, said: "Of all the gender inequalities we experience in the world, the imbalance in women's access to fertile land remains arguably the most shocking. In every corner of the world, filling this particular gender gap remains an unfinished business. That's why on this year's Desertification and Drought Day we are mobilising the international community in support of women's land rights."
Tarja Halonen, former President of Finland and UNCCD Land Ambassador, who is among women leaders attending the high-level event, said: "Solving gender inequalities is not just the right thing to do. If we ensure that women are fully able to use their abilities, knowledge, talents, and leadership potential, our societies are simply better off."
Inna Modja, Malian singer and UNCCD Goodwill Ambassador, who will be performing at the high-level event, said: "As a woman, artist, and climate and social justice activist, I believe it's vital to empower women and youth and promote gender equality in the fight against desertification and land degradation. Together, we can create a brighter, sustainable future."
In addition to the global observance event in New York, events to mark Desertification and Drought Day 2023 will be taking place in all parts of the world, including Fiji, Hungary, Italy, Kenya, Mexico, Morocco, Serbia, Vietnam and Uzbekistan.
Ahead of this year's Desertification and Drought Day, UNCCD launched #HerLand, a public-awareness campaign to promote successful examples of women and girls' contributions to sustainable land management, and mobilise support to advance land rights for women and girls around the world.
Women, who comprise nearly half of the world's agricultural workforce, hold a vital stake in the health of the land and suffer most when land is degraded. Yet, discriminatory practices related to land tenure, credit access, equal pay, and decision-making often impede their active participation in sustaining land health.
According to researchers, less than one-in-five landholders worldwide are women.
"This represents a missed opportunity: When they are given equal access to land, women and girls can increase agricultural productivity, restore land and build resilience to drought. Women invest more in nutrition, health and education which benefits their families, and wider society."