The Nigerian Meteorological Agency (NiMet) has predicted normal to above normal rainfall season in 2021 across the country.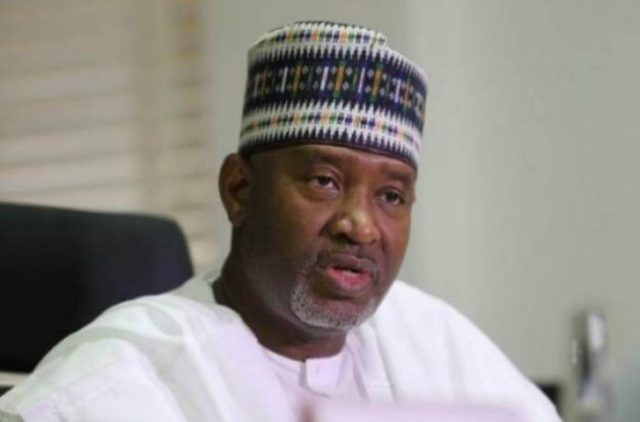 Sen. Hadi Sirika, the Minister of Aviation, on Tuesday, February 2, 2021 in Abuja made this known while presenting 2021 Seasonal Climate Prediction (SCP) produced by NiMet.
The theme of the event is "Supporting the Economy cope with the Challenges of COVID-19 Global Pandemic Nigeria".
According to the agency, a normal to above-normal annual rainfall is expected for most parts of the country.
It, however, further predicted below-normal rainfall totals over a few places in the North-Western parts of the country to include Sokoto, Kebbi, Zamfara and Kano States.
"The 2021 onset of the growing season is predicted to be normal to earlier than normal in most parts of the country.
"The earliest onset date is likely to occur on March 1, 2021, along the coaster line of the country while the latest date is anticipated to be around June 29, 2021, in the northern most parts of the country.
"However, later-than-normal onset dates are expected over a few places such as parts of Lagos, Ogun, Kebbi and Niger States," it said.
NiMet anticipated earliest cessation date by October 9 around Katsina and northern part of Sokoto while the latest cessation date by Dec. 25 over the Niger-Delta region.
According to the agency, generally, cessation dates are predicted to be relatively normal in most places except for a few places where cessation dates are expected to be a little earlier or later than normal.
NiMet forecast 2021 length of the growing season to span between 110 days in the extreme North and over 300 days in the South while most places likely to have their usual length of season.
It, however, further forecast a few places such as Lagos and the FCT likely to have a shorter length of season differing by a few days (about 5 to 14 days).
"The beauty of the West African climate is its complexity and multiplicity of forcing functions working in tandem to generate and modulate weather.
"When you think you have it all figured out, there is either a lull or jump in rainfall activities and you have to check again to see what could be responsible.
"The La Nina projection for 2021 will not therefore work alone, certain drivers will aid or abate its influence in the 2021 rainy season," it said.
By Gabriel Agbeja