In preparation for the 9th edition of the World Water Forum, to be held in Dakar, Senegal in 2021, the Kick-Off Meeting (Preparatory Process) was held on from Thursday, June 20 to Friday 21, 2019 in the Senegalese capital by the Government of Senegal and the World Water Council. The activity was launched by the Minister of Water and Sanitation of Senegal, Mr. Serigne Mbaye Thiam, and the President of the World Water Council, Mr. Loïc Fauchon.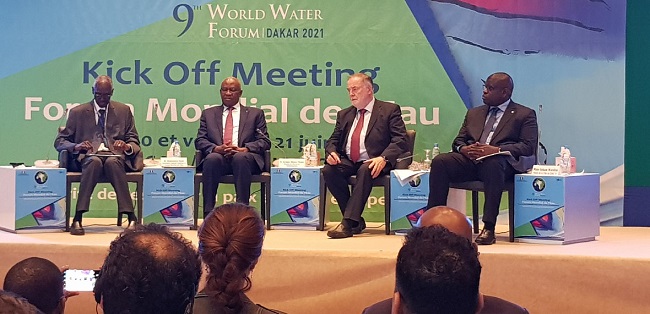 The event was attended by 670 participants including 211 participants from 53 countries from all continents and 459 nationals.
The Kick-off Meeting gave the opportunity for stakeholders to contribute ideas and experiences at the earliest stages of preparation of the 9th World Water Forum. Besides building upon previous forums and, in particular, the 8th World Water Forum (Brasilia, 2018), the 9th World Water Forum will go further, according to the organisers. Through an innovative framework they said, it will seek to identify, promote and implement concrete responses and actions for water and sanitation in an integrated way.
The theme of the 9th World Water Forum is "Water Security for Peace and Development".
Discussions tend to generate interest for the 9th World Water Forum and its preparatory processes to encourage contributions from a wide range stakeholder. The Forum's strong political and citizen orientations were also underlined.
The official closing was done by the Minister of Senegal and his counterpart from Kenya who brought his government support to the preparation process of what his calls an African event. The Country Water Partnership (CWP) of Senegal, GWP West Africa and GWP network were represented at the kick-off meeting.