Dates and locations for two major events on the 2019 international climate change calendar were confirmed on Tuesday, April 23, 2019. Latin America & Caribbean Climate Week will take place from August 19 to 23 in Salvador, Brazil; while Asia-Pacific Climate Week will be held from September 2 to 6 in Bangkok, Thailand.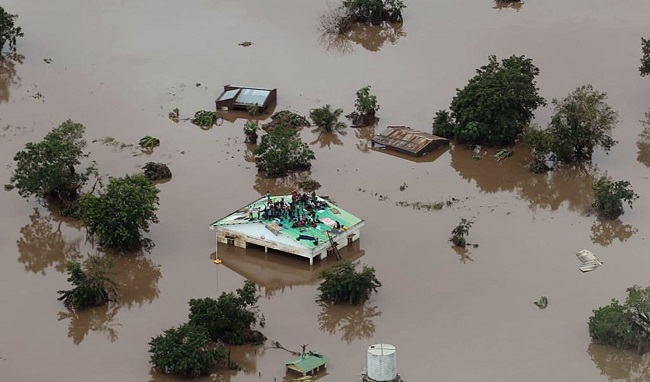 According to the UN Climate Change Secretariat, these events will be taking place ahead of the UN Climate Action Summit in New York City on September 23, designed to support efforts to ensure rapid implementation of the Paris Climate Change Agreement, to accelerate climate action in all areas of society and to increase climate ambition ahead of the update of national climate action plans ("Nationally Determined Contributions" or "NDCs") in 2020.
For the Summit, UN Secretary-General, António Guterres, has selected the six key portfolios which have high potential to usher in a zero-carbon and more climate-resilient economy. These key themes are also shaping the agendas of the regional climate weeks.
Both climate weeks follow last month's Africa Climate Week in Accra, Ghana, which resulted in key takeaways to the September Climate Action Summit and at which African policymakers focused on the opportunities of their countries' Nationally Determined Contributions.
The meeting in Ghana took place in the aftermath of Cyclone Idai, which devastated communities in Mozambique, Zimbabwe, and Malawi, affecting more than two million people.
The cyclone provided a poignant backdrop for the 4,000 delegates in attendance, who had also gathered in the Ghanaian capital to explore how the continent can best respond to the impacts of climate change.
Given that they are in the same region, the first of the newly announced events – Latin America & Caribbean Climate Week – will help to set the tone both for the September Climate Summit in New York and for the December UN Climate Change Conference COP25 in Santiago, Chile. The Government of Brazil and the City of Salvador – who are convening the event – have chosen Itaipava Arena Fonte Nova as the venue.
The High-Level segment has been confirmed for Thursday, August 22 and will feature ministers, policymakers, private sector leaders. The event will also showcase on-the-ground examples of climate solutions in the region that are cutting emissions and helping communities adapt to the changing climate.