About 200 houses and huts were swept away on Friday in Makurdi, the Benue state capital, following over four hours of torrential downpour. Many valuables worth millions of naira were also submerged in the flood.
Makurdi is located along the Benue River, the nation's second biggest waterbody after the Niger.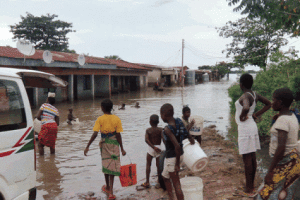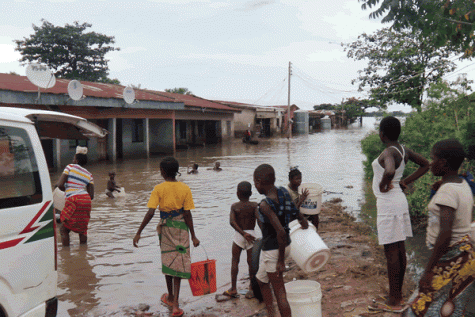 The latest incident which has taken its toll on residents was the second major flood disaster in the state capital, in the last four weeks.
The hardest hit areas included the Wurukum Roundabout and Railway Crossing, Wurukum Market, Judges Quarters on Gboko Road, Logo and Angwa Jukum, which were completely taken over by flood water
Also affected was the personal residence of the Second Republic Governor of the state, late Aper Aku, Benue State University (BSU), Living Faith and Dunamis churches, Steam fast and houses on Daniel Amokachi Avenue were all submerged in water.
Shops and stalls at the popular Wurukum Market were also not spared as most of them were filled with water, while traders battled hard to save whatever they could from the flood.
Reacting to the development, the state Commissioner of Water Resources and Environment, Nicholas Wende, lamented that the state would need about N100 billion to stem the flood menace in the state.
He said the state government had submitted a request to the Federal Government for intervention adding that the government was expecting the federal government to also assist in dredging River Benue as a permanent solution.
Wende explained that the state government had constituted a committee to identify flood prone areas with a view to taking measures to control the disaster.