Around 10,000 people, on Friday, February 21, 2020 joined Swedish climate activist, Greta Thunberg, at a protest in the Northern German city of Hamburg, based on police estimate.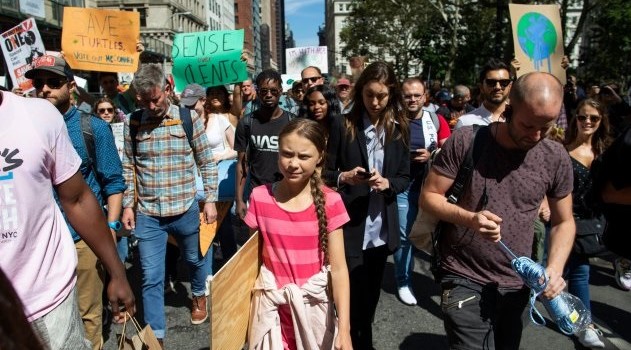 The participants, who demanded better climate policies, displayed posters and banners with messages such as "We will strike until you take action" and "The earth is on fire."
The event kicked off with a minute of silence for the victims of a deadly shooting spree in the city of Hanau.
Yavuz Feroglu, of the Kurdish umbrella organisation Nav-Dem, said everybody was angry about the condition of climate worldwide.
Organisers estimated that 25,000 people took part in the protest, which was held by the Fridays for Future movement of schoolchildren and students.
It came two days before the Hamburg city-state holds an election and was attended by numerous politicians.
However, participants were due to march from the Heiligengeistfeld area in the city's St Pauli District through the city centre. Thunberg was expected to give a speech at the end.
Almost exactly a year ago, the young activist took part in a climate strike in Hamburg for the first time. The largest climate strike in Hamburg to date had drawn around 70,000 people in Sept. 2019.