The Canada-sponsored Gender-Responsive Climate Change Adaptation Initiative in Nigerian Agriculture (GCAINA) is training no fewer than 1,000 women farmers in Rivers State to enable them to tackle climate change impact on their farms.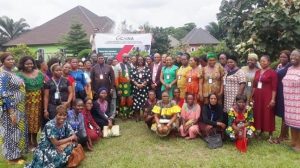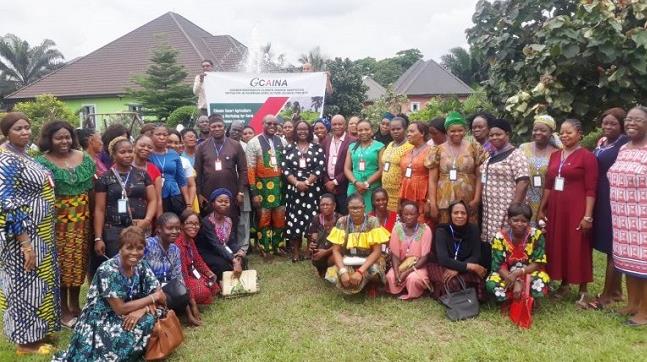 The Project Lead of GCAINA, Dr Chinwoke Ifeanyi-Obi, disclosed this on Thursday, March 10, 2022, in Port Harcourt, the state capital, during a two-day workshop for the trainees.
The workshop, with the theme: "Climate Smart Agriculture Training Workshop for Cassava-Maize-Vegetable Farming System", was organised for rural farmers in the state.
Ifeanyi-Obi, a lecturer in the Department of Agriculture Economics and Extension, University of Port Harcourt (UniPort), said that the training was designed to help farmers to improve their harvest.
"We are here to educate and train leaders of the 23 rural women associations in the 23 Local Government Areas in Rivers, with membership of at least 1,000 women farmers.
"The farmers are being taught about climate change and how they can boost their farm produce to ensure food security in the state and country at large.
"The trainees would be given 'improved' varieties of crops as well as training manuals to enable them to transmit the knowledge they acquired to their members," she said.
She said that farmers in rural communities had expressed concern over rising drought and infestation of their crops and farmlands.
"The GCAINA project is a gender-responsive climate change adaptation initiative in agriculture that seeks to mainstream women into climate change discourse in the country.
"We started this project by going to the farms to interview women and find out the major problems they encounter in their farms as regards to climate change.
"Two of the major issues mentioned during our interactions with them (farmers) border on soil and crop management impacted negatively by the changing climate," Ifeanyi-Obi said.
She further said that agriculture production in Nigeria had increasingly declined over the years due to the effect of climate change on the environment.
She said the changing climate had caused irregular rainfalls, unpredictable dry season and rising heat temperature that affects crops.
According to her, farmers in Nigeria depend solely on rainfall to grow and nurture their crops unlike developed countries that have well designed irrigation systems.
Also, Dr Joseph Orluchukwu, the Acting Director, Institute of Agricultural Research and Development, UniPort, said that it was no longer arguable that climate change had exacerbated.
Orluchukwu said that scientists in the institute had conducted several researches to assist farmers to ease the effect of global warming on their crops.
"So, farmers should avail themselves of the cutting-edge research and developments, so that together we can ensure food sufficiency irrespective of the changing weather," Orluchukwu told the trainees.
The farmers were also taught how to manage their crops, soil, weeds and pests and diseases, amongst others.
One of the farmers, Mrs Florence James, said she learnt that cutting of trees and burning of weeds had significant effect on her crops and soil.
"I am happy to learn about this because I had no idea that cutting of trees and burning of weeds affects crops as well as damage the climate," James said.
Another farmer, Doris Ibiere, who commended the organisers of the training, pledged that she would put the knowledge she acquired from the workshop into practice.
By Desmond Ejibas