The African Academy of Sciences (The AAS), the United Kindgoms' Department for International Development (DFID) Weather and Climate information SERvices for Africa (WISER) programme and the Africa Climate Policy Centre (ACPC) of the United Nations Economic Commission for Africa on Friday, January 18, 2019 announced the implementation of a multi-million-dollar initiative to support Africa-led climate science research through the Climate Research for Development (CR4D) in Africa initiative.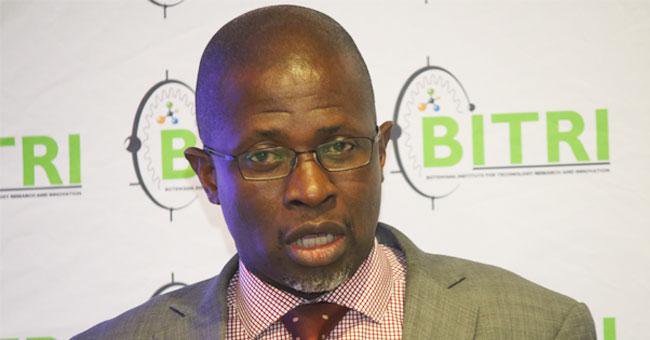 CR4D will award one-year research grants to 15 African climate researchers of up to $130,000. Through The AAS Rising Research Leaders programme, grantees will be supported to develop as independent research leaders through training, mentoring, and networking opportunities that will enable international collaborations.
According to the CR4D, candidates must be hosted by or affiliated with a university, research institute or other eligible institution of higher education in Africa. They must and hold a PhD in climate or related sciences and/or have a proven track record of high-quality, impactful research in a relevant field. Applicants must have a clearly defined scientific research proposal and all African nationals are eligible to apply.
A call for proposals for CR4D has been issued and is open from January 18 to February 10, 2019. The call is accessible here https://aasishango.ccgranttracker.com/Login.aspx?ReturnUrl=/
The CR4D initiative was conceptualised at the Africa Climate Conference in 2013 as a mechanism to strengthen links between climate science research and climate information needs to support development planning in Africa. The initiative addresses climate research priority areas that have been identified in Africa by African researchers.
Over the next year, CR4D will support research into identified priority areas for climate change and development linkages. The research will cover foundational climate science, impacts, information and research translation and engagement with policy and decision-making communities. The goal will be to produce research outputs that inform policy in climate sensitive sectors to better prepare Africa to deal with the impacts of climate change.
Dr James Murombedzi of the ACPC noted: "While Africa is responsible for only 4% of global greenhouse-gas emissions, 65% of the African population is directly impacted by climate change. It is therefore imperative that climate action must be stepped up to deliver high impact outcomes for African populations, and to ensure the resilience of economies, ecosystems and infrastructure on the continent. The framework for scaling up climate action was put in place in the 2015 Paris Agreement.
"The realisation of the ideals of this agreement will be determined by the national frameworks, strategies and policies that are put in place to implement national and sub-national climate actions. The CR4D initiative will enhance support for improved climate information and services to contribute to climate sensitive planning. This, in turn, will contribute towards ensuring human and environmental security, improved investment policies, as well as institutional developments to manage potential threats from climate change."
The Executive Director of The AAS, Prof. Nelson Torto, says, "With smallholder farms, most being rainfed, forming about 80% of farmed land in sub-Saharan Africa and given that most of sub-Saharan Africa's population draws its livelihood from smallholder farming, the CR4D initiative will be a huge addition to Africa's quest to transform itself through science.
"Tackling climate change in Africa requires that African researchers are supported to ensure they have the best understanding of the problems to be better prepared to provide and amplify solutions. The AAS is particularly proud to be part of this noble initiative and we look forward to celebrating its impact in all climate sensitive sectors including agriculture, health, water resources, tourism and other areas of socio-economic development."