Ahead of the Global Climate Action Summit in San Francisco in September 2018, states, regions, cities and international businesses groups and other NGOs are urging the rapid adoption of electric vehicles around the world to decarbonise the transport sector.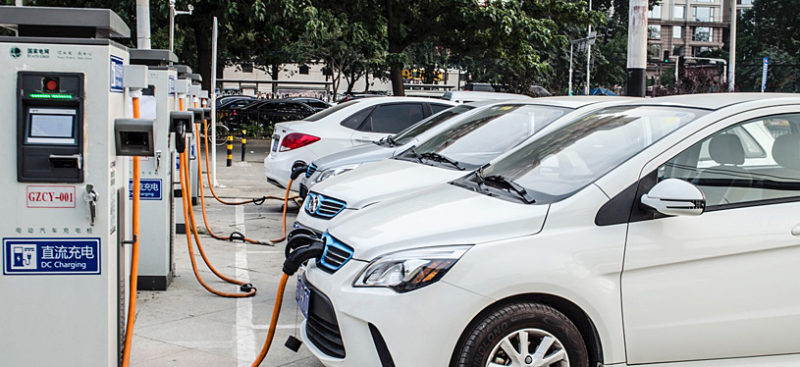 A new "Zero Emission Vehicle (ZEV) Challenge" has been launched by The Climate Group and C40 Cities to bring global purchasing power for electric and other clean vehicles together.
The transport sector is a major source of greenhouse gas emissions, and with emissions form the sector projected to steeply grow under a business as usual scenario, ground-breaking solutions are needed to progress towards climate neutrality. Electric vehicles, powered by clean, renewable energy, have strong potential to help fight both air pollution and climate change.
"It is time to talk about the endgame for the combustion engine and speed up the move from vehicles whose emissions pose health risks and a growing contribution to climate change," Helen Clarkson, the CEO of The Climate Group, said at an event in New York against the backdrop of a Generation 2 electric Formula-E racing car. "We want automotive companies to do more to help us get there".
With support from the State of California, New York City, EDF Energy, LeasePlan and Unilever, as well as the cities of Paris, Los Angeles, London Milan, Rome, Copenhagen, Pittsburgh, Mexico City, Medellin and the regions of Australian Capital Territory and Navarra, the ZEV challenge will see states, regions, cities and international business use their purchasing and policy influence to massively accelerate the adoption of electric vehicles around the world.
"Zero emission vehicles are the way to go," said California Governor Edmund G. Brown Jr. "They're good for people's health, they're good for the air and they're good for helping to stop the catastrophic increase in global warming."
The zero emissions leaders are urging the global auto industry to commit to accelerating the manufacture of electric vehicles and step up production to satisfy the growing demand. This marks the first time some of the world's largest states, regions, cities and businesses are uniting to show the global auto industry the full scale of demand that already exists for electric vehicles. The initiative brings together existing world leading programs, which up to now have been focused on separate sectors, to amplify their collective purchasing power and influence on the market.
THE ASKS
Auto sector – Automakers are being asked to signal their willingness to work towards an endgame for combustion engine vehicles, and in the meantime, commit to a ZEV percentage of sales by 2025.
Businesses – more multinational businesses are being challenged to join EV100, the lead business commitment to fleet electrification by 2030 and charging infrastructure, run by The Climate Group.
States and regions – are called upon to join a new Under2 Coalition ZEV initiative, run in close cooperation with the ZEV Alliance, focused on procurement, infrastructure and policy.
Cities – some of the largest cities in the world are also backing this call.