Zambia, Republic of Korea and Colombia submitted their revised Nationally Determined Contributions (NDCs) to the Secretariat of the United Nations Framework Convention on Climate Change (UNFCCC) on Wednesday, December 30, 2020.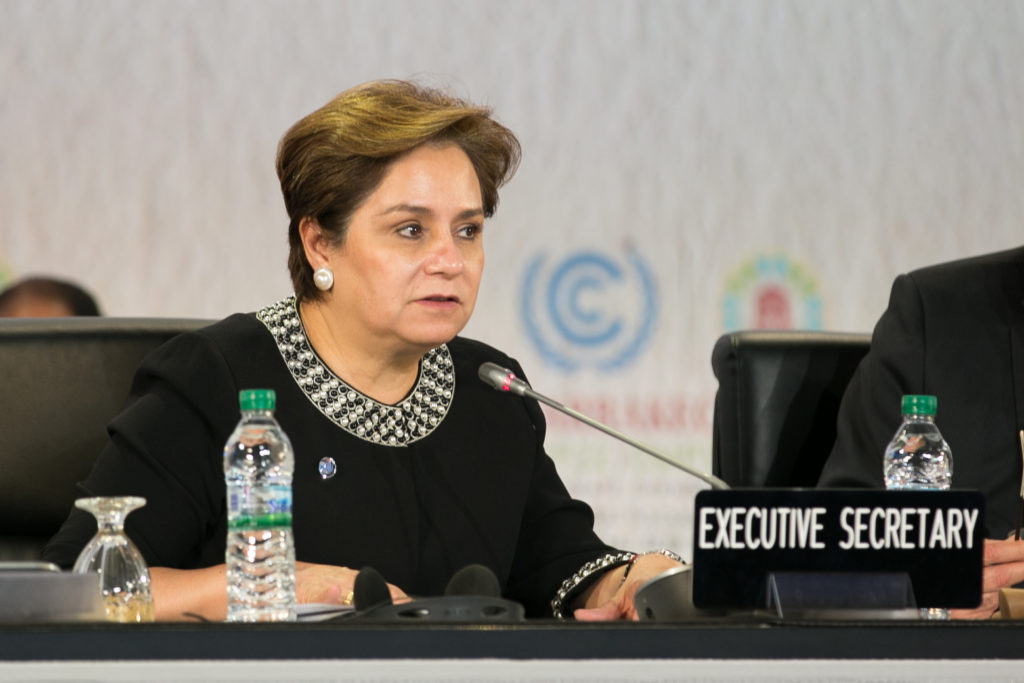 They become the latest Parties to do so in a year-end eventful week that has so far seen Dominican Republic, Costa Rica, United Arab Emirates and Senegal submitting on Tuesday, December 29 and Maldives, Kenya, Panama and Monaco presenting on Monday, December 28.
Since Marshall Islands led the way by submitting its enhanced NDC in November 2018, some 61 countries have till date done likewise, with most of the submissions made in 2020.
The countries are Marshall Islands, Suriname, Norway, Moldova, Japan, Singapore, Chile, Rwanda (first Least Developed Country to do so), Andorra, Jamaica, Vietnam, Cuba, Mongolia, Thailand, Russia, Grenada, Nepal, Brazil, Tonga, Switzerland, Costa Rica, United Kingdom, Papua New Guinea, EU, Peru, Kenya, Maldives, Panama, Monaco, Zambia, Korea, Dominican Republic, UAE, Angola, Colombia, Senegal.
EU member countries include Sweden, Spain, Austria, Slovenia, Slovakia, Romania, Belgium, Portugal, Bulgaria, Poland, Netherlands, Croatia, Malta, Cyprus, Luxembourg, Czech Republic, Denmark, Lithuania, Latvia, Estonia, Italy, Finland, Ireland, France, Germany, Greece and Hungary.
Countries pledged as part of the 2015 Paris Agreement to update their national climate plans (NDCs) every five years. Year 2020 thus becomes the first test of their intent to strengthen their commitments and reduce emissions enough to limit global temperature rise to 1.5-2 degrees C by setting ambitious climate plans.
Out of the 107 countries who stated they will enhance their NDCs in 2020, roughly 62, as at December 30, have so far done so.
A total188 Parties submitted their first NDCs.
Zambia, one of the three countries that submitted on Wednesday, described it as a "provisional revised and updated NDC", even as it continues working on finalising the revising and updating process. A final revised and updated NDC will be uploaded within the first quarter of 2020.
The Marshall Islands revised NDC makes its previous target of reducing emissions 45% below 2010 levels by 2030 binding, while setting a new indicative target to reduce emissions at least 58% below 2010 levels by 2035. The NDC also reaffirms the Marshall Islands' aspiration to achieve net-zero emissions by 2050.
Suriname, the second nation to submit a new NDC, did not set a top-line emissions-reduction target, but instead focused on targets and measures in forests, power, agriculture and transport, sectors that represent 70% of the country's emissions.
Suriname plans to power 35% of its electricity grid with renewable energy in 2030, improve public transport, and tighten vehicle emissions by 2027 (the transportation sector was not included in the country's last national climate plan.) The NDC also commits Suriname to expand protected areas for forests and wetlands to cover 17% of the country by 2030, up from the 14% specified in its previous NDC.
Suriname also introduced a national land use planning system to limit emissions from agricultural land clearing and promote agricultural research.