The Lagos State Government has called on youths to serve as environment guards to secure the state from environmental nuisance and health hazards.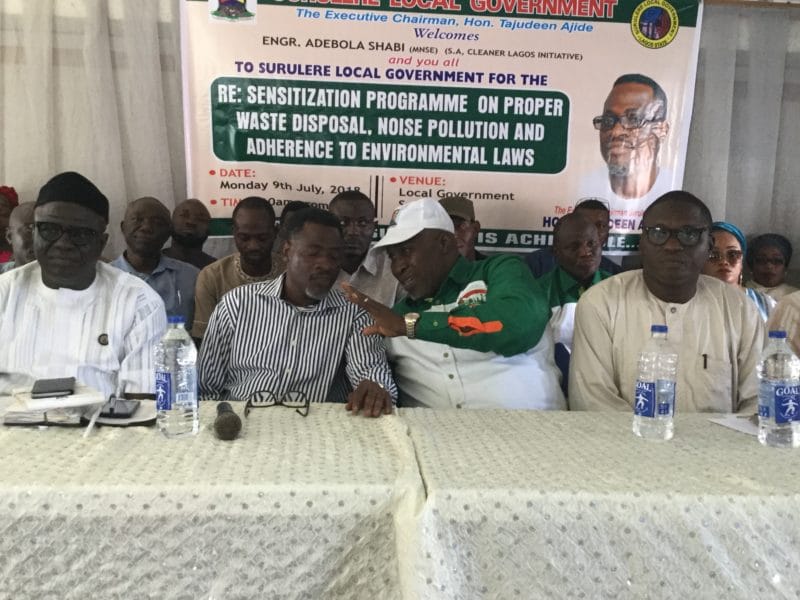 Mr Adebola Shabi, the Special Adviser to Gov. Akinwunmi Ambode on Environment, made the call at a sensitisation programme on proper waste disposal, noise pollution and adherence to environmental laws.
The News Agency of Nigeria (NAN) reports that the programme was organised by the Surulere Local Government Area.
Shabi said that youths should also engage in the clearing of waste in some black spots to achieve a clean environment and sustainable synergy at the grassroots.
The governor's aide said that residents, especially youths should adhere to the environmental laws to achieve a healthy and sustainable environment.
"The state government should not be blamed for unclean environment; we need to have attitudinal change and change for improvement toward the environment.
"Surulere is one of the cleanest; we commend the council Head of Environment on his efforts toward evacuation of waste in the council area.
"We have to sustain the evacuation exercise; local government should start to engage environment guards, especially youths to ensure that waste is cleared in the area.
"Engage the youth is not by giving them money; make them environment guards and empower them to be useful to the state and themselves," Shabi said.
He warned the residents against patronising scavengers and cart pushers, saying that they constituted nuisance to the society.
Shabi also urged the Supervisors for Environment in local government areas in the state to take full responsibility of educating and ensuring proper baggage of waste.
He encouraged the councillors to work together with the Cleaner Lagos Initiative to achieve a cleaner environment.
The council Chairman, Mr Tajudeen Ajide, said that there was need to continuously embark on sensitisation toward achieving environmental sustainability.
Ajide said that since inception of CLI, the council had been working in synergy to get involve in the daily evacuation of waste from within and around the council area and streets.
He urged the residents to ensure cleanliness of their environment and imbibe clean habit for a cleaner and healthier environment.
NAN reports that 2,000 waste disposal bags were distributed freely by CLI to residents at the event.
By Okuanwan Offiong