In commemoration of the 2019 International Youth Day, Jayathma Wickramanayake, the United Nations Secretary-General's Envoy on Youth, has urged young people around the world not to wait for an invitation before taking actions on things that matters to them and their future.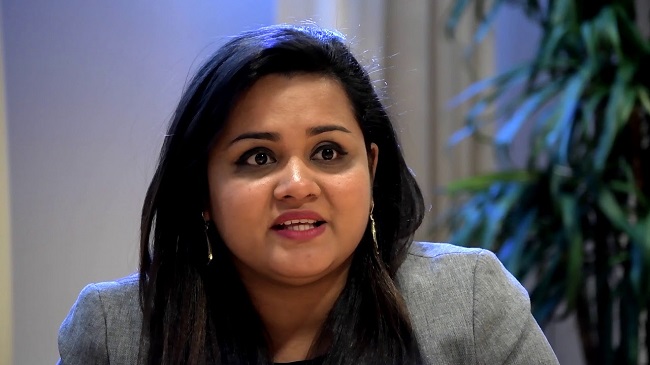 Ms. Jayathma made the call when she featured on a recent episode of the Climate Talk Podcast.
According to her, "Nothing will be handed over to us on a golden plater because we are young people. Unless you have very proactive leaders, no one will ask, "What do young people think about this?"
"We cannot wait for 50 years for a (bad) system to be changed; we might as well not have a planet. We must always go out there and elbow our way out. We really must be demanding and apologetic about it. If we wait thinking someone will ask how you feel, we may never have the opportunity to have our voices heard," she said.
Referring to how her journey started, Ms. Jayathma shared how, in 2014, she and a group of friends started Hashtag Generation (#Generation) which played a central role in changing the political narrative in Sri Lanka.
On the Climate Talk Podcast, the UN Youth Envoy also announced that the launching of the United Nations Youth Strategy on September 24, 2018 remained an achievement she is very proud of. She also shared her plan to ensure that more young people become a part of decision-making at the global level.
Link to the podcast: http://climatetalkpodcast.com/ct008-climate-action-young-people-are-doing-the-right-thing/
Ms. Wickramanayake continues to work extensively on youth development and participation. The UN Youth Envoy had earlier announced that the entire month of August would be used to celebrate the works of young people and promote ways the United Nations can improve her work with, and for young people.
Since August 2000, the United Nations has designated the 12th day of August as the official United Nations International Youth Day. The date is an awareness day to draw the world's attention to young people and highlight cultural and legal issues.
The theme of International Youth Day 2019 is "Transforming education", and it seeks to highlight efforts to make education more relevant, equitable and inclusive for all youth, including efforts by youth themselves.
By 'Seyifunmi Adebote