Five African early career research scientists took to stage at the 41st Water Engineering and Development Centre's (WEDC) International Conference at the Egerton University in Kenya to showcase ongoing research achievements so far under a project to unlock the potential of groundwater for the poor.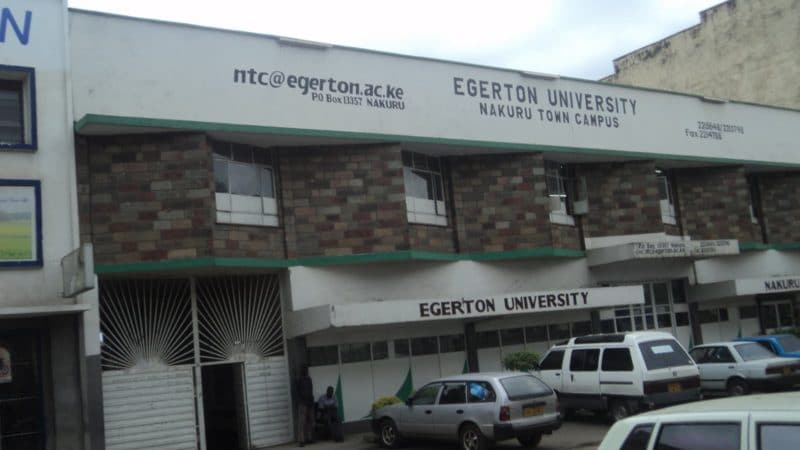 Drawn from Kenya, Uganda, Malawi and Ethiopia, the young researchers discussed some of the complex social science, physical science and practical issues, given their experience in two research areas namely: "Gro for GooD", through which scientists are developing a ground water risk management in Kenya, and the "Hidden Crisis", which is unravelling current failures for future success in rural groundwater supply.
"Am not shy to say that it is my first time to participate in a research of this magnitude," said Willy Sasaka, Assistant Hydrogeologist from the Rural Focus Company, which is coordinating the Gro4GooD research in Kenya.
Guided by scientists from the University of Nairobi, Oxford University, the Jomo Kenyatta University of Agriculture and Technology, and the University of Barcelona, the research project has led to discovery of two paleochannels in Kenya's Kwale County, which is the main source of groundwater that drives the tourism industry along Diani beach, serves residents of Ukunda, and supports a large scale irrigated sugarcane farming initiative in Kwale among others.
Sasaka made his presentation alongside his colleague, Suleiman Mwakuria, who explained how the scientists have been able to involve the local community in the research, including students who help in reading rain gauges, among other things.
Patrick Makuluni, a geologist from Malawi, talked about functionality and failures of boreholes in his country, showcasing slides to show how scientists have been able to identify reasons why boreholes fail soon after they have been sunk.
"Millions of pounds of investment by water users, charities and tax-payers are wasted each year by water points failing soon after construction," he told delegates at an event organised by the Rural Water Supply Network (RWSN) on the sidelines of the WEDC conference. "Getting a more complete understanding of how to keep water flowing from boreholes will reduce waste and improve water services for Africa's poorest communities," said Makuluni.
So far, the Malawi study, through which the scientists dismantled 50 functioning and dead boreholes to examine the underlying causes of failure, has already come up with preliminary findings.
"We found out that one of the causes of borehole failure was vandalism," said Makuluni. Other boreholes were abandoned due to poor water quality, some due to poor maintenance; others were silted, while in some cases there were governance problems.
However, the young scientist noted that the researchers are yet to do data analysis, compile results, make reports and disseminate the findings.
Yehualaeshet Tadesse, young female scientists from Ethiopia presented a similar case, but focusing on social causes for poorly functioning water pumps in her country.
In Ethiopia, 170 water pumps in nine districts were surveyed in the first phase of the research project, where it was found that lack of village level operation and maintenance skilled manpower was one of the contributing factors for water pump failure.
"We also found out that water pumps located in areas with alternative water sources such as springs, streams, private water scheme were poorly maintained," said Tadesse.
She pointed out that pumps on non-communal land were often neglected, and as well, communities with limited finance and savings did not manage their boreholes well.
In Uganda, Joseph Okullo from Makerere University talked about rainfall variability, and how it affected groundwater in his country.
"Rainfall chloride concentration was interestingly found to be higher during drier season," he told the WEDC delegates.
The 41st WEDC International Conference is co-hosted with Egerton University, on Egerton main campus (near Nakuru) in Kenya between July 9 and 13, 2018. The conference is a valued and respected platform for reflection, debate and exchange of knowledge and ideas that are rooted in practice.
Courtesy: PAMACC News Agency