The Yobe State Government on Tuesday, October 31, 2017 appealed to the Federal Ministry of Agriculture to develop 5,000 hectares (ha) of land it received from the state to establish the proposed grazing reserve.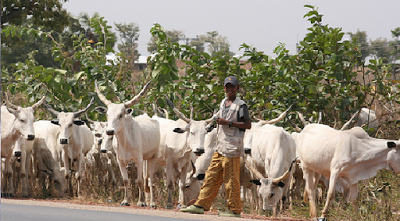 Dr Mustapha Gaidam, the Manager of Yobe Pilot Development Programme, made the call in an interview with News Agency of Nigeria (NAN) in Damaturu, the capital city.
He said that the Yobe government donated 5,000 ha of land to the Federal Ministry of Agriculture and Rural Development to enhance the implementation of its cattle ranch programme.
"The Yobe Government provided Federal Ministry of Agriculture with 2,500 ha of land at Jakusko/Nazari in Jakusko Local Government Area and another 2,500 ha at Gumsa in Nguru for the development of the grazing reserve.
"Yobe State has 28 grazing reserves, out of which 16 have been gazetted," he said.
Besides, Gaidam said that the state government had demarcated 1,560 kilometres of cattle routes from 2007 to date.
"The state government has also constructed water facilities along the cattle routes to curb cattle encroachment into farmlands in search of water.
"Government has, within the same period of time, vaccinated over six million herds of cattle, goats, sheep and dogs against trans-boundary animal diseases and rabies.
"It has become a deliberate policy of this administration to maintain healthy animals for public consumption.
"When a country, state or society has healthy animals; the animals produce healthy meat and milk and this, in turn, translates into healthy human population," he said.