The world's second oldest freshwater lake, Lake Tanganyika, faces issues of degradation and acute pollution on Burundi's side, former Burundian environment minister, Albert Mbonerane, has said.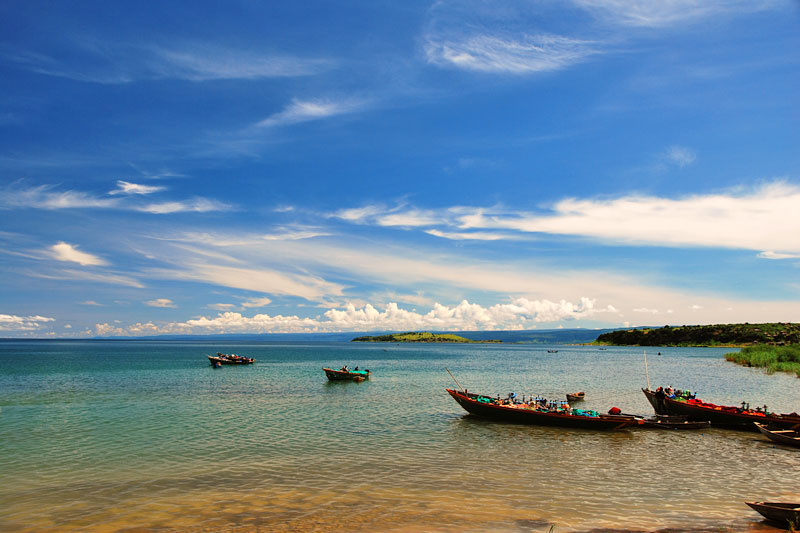 Mbonerane, who is also a founding member of a local environmental protection NGO, told Xinhua in an interview that the lake's degradation has started to impact on current generations and will seriously affect future generations if appropriate measures are not taken.
He said the lake faces significant decrease in water levels.
Lake Tanganyika, bordered by Tanzania, Zambia, the Democratic Republic of the Congo and Burundi, is the world's second largest freshwater lake by volume and the second deepest lake with over 350 species of fish.
Millions of people live near the lake and depend on it for drinking water and for food.
The lake also faces "acute pollution" on the side of Burundi, which has 8 percent of the total area of Lake Tanganyika, said Mbonerane.
"Untreated solid and liquid wastes are sent into the lake and this jeopardizes the biodiversity of the lake as well as the water we drink," he said.
He said the wastes from households and factories are driven into the lake directly or via rivers crossing the capital city of Bujumbura.
Mbonerane said that the untreated wastes going into the lake will force the fish to flee their habitat and will reduce fish's quality as food and for sale.
He said the quality of the water drunk by Bujumbura residents will also be affected and their health will be affected.
According to him, the "polluter pays" principle provided in the Burundian water code is not implemented to sanction wrongdoers.
Mbonerane urged the authorities to take urgent action to save the lake ecosystem.
He also called for officials from the four riparian countries of Lake Tanganyika to meet and seek ways of protecting the lake "which is very important for future generations."
He further advised the government to create a ministry in charge of issues of Lake Tanganyika to prioritise its protection.