Climate and Sustainable Development Network (CSDevNet), a civil society group, has  collaborated with the National Park Service (NPS) to curb the extinction of animal species in the country.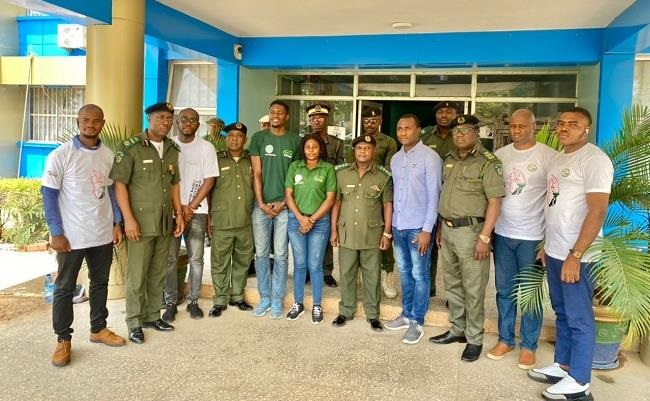 Mr Lucky Abeng, the Research Officer for CSDevNet, said this in Abuja on Friday, March 3, 2023, when CSDevNet officials paid a courtesy call on NPS to celebrate the World Wildlife Day 2023 with the theme: "Partnership For Wildlife Conservation".
"Interestingly we saw from the presentation of the Conservator General (CG) of NPS, Dr Ibrahim Goni, that there are some species that you can not find anywhere in the world, but just in Nigeria alone.
"And as a Civil Society it is also going to be our effort to amplify this effort of the government to conserve these endangered and priced species," Abeng assured.
He said CSDevNet is determined to build a synergy with NPS to conserve wildlife extinction especially the endangered species in Nigeria.
Abeng expressed satisfaction that it is only in Nigeria that the white-throated monkey is found all over the world.
"We are in partnership with Wildlife Conservation and we are also celebrating Wangari Maathai, an nevironmental activist who is a Kenyan.
"She has won the Nobel prize for her work around the environment and known for some of her brutal and vocal efforts in preserving our environment," he said.
Mr Samuel Jinadu, the Programme Advisor, CSDevNet, also assured that the group would partner to conserve wildlife and discourage poaching into the ecosystem to prevent wildlife extinction.
He further assured a robust working relationship with NPS in wildlife conservation.
Responding, the Conservator General, Dr. Ibrahim Goni, said that NPS had a lot of wildlife extinction programmes across the country and commended the will of partnership from CSDevNet.
He said that some of the wildlife extinction programmes were teachers support programmes, skill acquisition and tree planting, amongst others.
By Abigael Joshua