Conservationists have expressed concern over the way migratory waterbirds in the Hadejia-Nguru wetlands region are being killed by some unpatriotic Nigerians.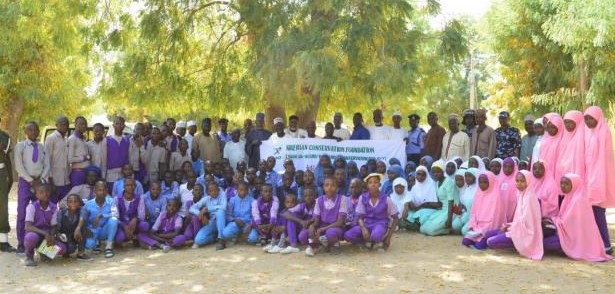 At an event organised by the Nigerian Conservation Foundation (NCF) to commemorate the World Wetlands Day at Nguru, representatives of the Nguru Integrated Farmers Association (NIFA), Alhaji Umar Gambo; Komadugu Yobe Wetlands Development Initiative (KYB-WDI), Mamuda Dan Jaji; and Chairman of the Garbi Fadama Users Association, Adamu Karami, stressed that the perpetrators insert dangerous chemicals/poison in fruits and leaves of water lily, an aquatic plant that birds love, to kill the birds.
Describing the act as illegal, they said that it is not only detrimental to the ecosystem but that it affects the health of innocent consumers. They called for an end to such an act.
"We are really calling on all the government agencies that are responsible for protecting the environment/biodiversity to take immediate action to address the issue," the trio echoed.
Dwelling on the values of wetlands, acting Director General of the NCF, Dr Joseph Onoja, represented by Alhaji Mohammed Garba Boyi, outlined that wetlands are very important and crucial to human survival on earth, adding that they serve as source of water, food and are essential in supporting and providing hydrological and ecological processes that are vital to people.
Speaking on the theme of the theme of the 2018 World Wetlands Day, "Wetlands for a sustainable urban future", Boyi observed that 50% of the world's population live in urban areas and that this would rise to 6.3 billion by 2050, the phenomenon that will increase carbon emission and wastes from both domestic and industries in urban areas.
But this, according to him, can be taken care of by wetlands, if they are well managed, as they can filter the domestic and industrial waste and improve water quality as well. Wetlands, added Boyi, can reliably store carbon and also act as an effective barrier to the unavoidable impacts of climate change.
Boyi continued: "They are also the first line of defence against flooding in urban areas, acting as large sponges that absorb the flood waters. So in order to sustain our cities or urban areas we need wetlands. Despite the mentioned values, yet wetlands are declining and it's been estimated that more than 64% of the world's wetlands have been lost since 1990. So there is need for all and sundry to put hands on deck to conserve this important ecosystem."