As people and organisations worldwide, including all UN member states, observed the World Water Day on Thursday, March 22, 2018, a campaign was launched towards putting a stop to plastic pollution, courtesy of the Earth Day Network (EDN), a not-for-profit organisation.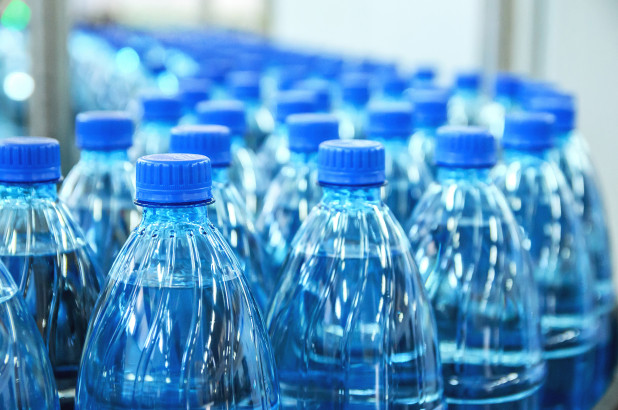 World Water Day is an annual observance day on March 22 to highlight the importance of freshwater. It is also used to advocate for the sustainable management of freshwater resources.
According to the EDN, invincible plastic particles abound in drinking water and, with the "End Plastic Pollution" campaign, it hopes that the trend would soon be a thing of the past.
Exploring how microplastic pollution gets into the drinking water supply, the group notes that microplastics (extremely small pieces of plastic) are present in almost all water systems in the world – streams, rivers, lakes, and oceans.
It notes that 83% of the samples of tap water tested from major metropolitan areas around the world were contaminated with plastic fibers. In another study, EDN adds, 93% of water samples from major bottled water suppliers from around the world showed signs of microplastic contamination, including polypropylene, nylon, and polyethylene terephthalate (PET).
The EDN stresses: "The ways microplastics enter our water supply are surprising. Microplastics emanate from clothing, cosmetics, car tires, and paint chips, among other sources. They're also created from all plastic items as they erode into smaller and smaller pieces.
"You might think that water purification systems run by cities and companies remove these microplastics, but you would be wrong. Plastic fibres are so tiny that they seem to be able to pass through the filtering systems used to purify the water from streams or rivers that goes into our homes and water bottles. They are also small enough to be easily transported by the wind.
"Since we seem to be drinking water contaminated with microplastics, what impact does this have on our health? We know that plastics contain chemicals added during the manufacturing process and that plastics absorb other toxins from the water. We know that those chemicals, when consumed by humans, have been associated with some health issues.
"You'll be surprised to learn the ways plastic in drinking water can potentially harm the people who drink it!"
The group urges individuals, organisations and educators to learn more about the issue and organise friends, family, and community to put an end to plastic pollution.