Misdiagnosis of tuberculosis (TB) cases remains one of the major challenges in the treatment of the disease, says Mr Chidobu Anayo, Chemical Pathologist, El-Lab Medical Diagnostics and Research Centre, Lagos.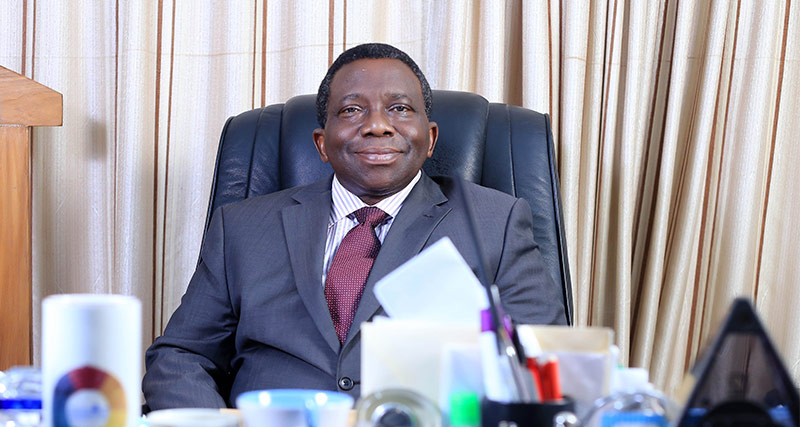 According to him, lack of trained personnel, limitation in diagnostics tools and lack of follow-up are issues that need to be addressed in managing the disease.
While speaking on World TB Day 2018, Anayo told the News Agency of Nigeria (NAN) in an interview on Saturday, March 24 in Lagos that government should take the TB programmes to the grassroots.
"Many people don't like going to government hospitals because of the rigorous process but government partners with the private sector.
"Give them all they need to make diagnosis, go there overtime to get data that can be used for follow-up.
"It will also help to get an actual figure of how many people in Nigeria have TB.
"They need to go to find out from private sector, how many TB tests have you done, how many diagnosis have you gotten, how can we contact them?
"That's why all the research here are based on WHO statistics, which may not be exactly the situation," he said.
World TB Day is marked globally on March 24 annually. The theme for 2018 is "Wanted: Leaders for a TB-free World".
World TB Day gives an opportunity to draw attention to the disease, while mobilising political and social commitment to end TB.
NAN also reports that this year's World TB Day is focused at ending TB by building commitment at all levels of leadership to help tackle the disease.
All levels of government, community leaders, civil society advocates, NGOs, doctors, nurses and health workers are expected to put in efforts to end TB in their communities.
According to a fact file on TB, published in January 2018 by World Health Organisation (WHO); in 2016, about 10 million people fell ill with the disease while almost two million died from it.
The WHO said that over 95 per cent of TB deaths occur in low and middle-income countries.
"Eighty seven per cent of new TB cases occurred in the 30 high TB burden countries.
"Seven countries account for 64 per cent of the total, with India leading the count, followed by Indonesia, China, Philippines, Pakistan, Nigeria and South Africa," it said.
Also, Mr Onyeka Ezeizunwanne, a Laboratory Scientist at the laboratory, said that the major symptom of TB is cough, often mixed with blood that had lasted over two weeks.
"Loss of weight, night sweats, fatigue, fever, chills and loss of appetite, are the basic symptoms of TB," he said.
The expert explained that it is an airborne disease that can be spread through the air when a person who has the disease sneezes, coughs, spits, talks or laughs.
Ezeizunwanne said that people living with HIV or certain kinds of cancers, diabetics, pregnant women and people suffering with malnutrition were at risk of contracting the disease, because their immunity was compromised.
The laboratory scientist also explained that TB may not be easily detected through screening tests like Mantoux and TB Serology or chest xray- which is mostly used for children.
He recommended Gold Standard tests like TB Microscopy, Genexpert and TB Quantiferon.
Anayo said: "Reduce exposure to the disease, avoid staying in closed places, stay in airy places because the density of bacilli is reduced."
By Joan Odafe