The Director-General, Nigerian Meteorological Agency (NiMet), Prof. Sani Mashi, has described 2017 as the warmest year without El Nino and one of the three warmest years on record.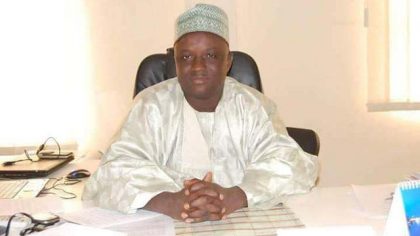 He made this known when briefing newsmen to commemorate the 2018 World Meteorological Day with the theme "Weather Ready, Climate Smart'' on Friday, March 23, 2018 in Abuja.
He said the long-term climate change as a result of greenhouse gas emissions had committed the earth planet to warmer future, with more extreme weather and water shocks.
He added that global leaders had raised concerns about extreme weather, biodiversity loss and ecosystem collapse, major natural disasters, man-made environmental disasters, failure of climate-change mitigation and adaptation in Global Risk Report.
According to him, extreme weather events are seen as single most prominent risk.
He noted that "against the foregoing, NiMet embarked on regular weather and climate predictions to help the public to mitigate the effects of extreme weather events through Early Warning Systems (EWSs).
"The Seasonal Rainfall Prediction (SRP) constitutes decision support tool for Nigerians as it provides critical information to enhance informed decisions.
"It is mainly for planning purposes as it gives insight to expected rainfall distribution and provides necessary advisories to respective sectors.
"These sectors include agriculture and food security, water resources management, environment and disaster risk reduction, health, hydro-power generation and distribution.
"SRP gives comprehensive information on the onset and cessation of rains, duration or length of growing season and amount of rains annually; including the day and night temperature for assessing comfort level."
Mashi said 30 per cent of agricultural yields could be achieved if relevant meteorological information was utilised.
He explained that the World Bank Report had shown that for every dollar invested in early warnings services on weather, about seven dollars could be saved from cost of disaster management.
According to him, studies have shown that in spite of increasing number of disasters, with innovative advancement in such EWS facilities, the number of casualties can be significantly reduced by 10 per cent.
He said: "NiMet has reliably established that available meteorological data in Nigeria show evidence of increasing air temperatures since 1920s, in addition to recurring droughts since 1960s.
"There are clear indications that other climate variables especially rainfall (both magnitude and distribution), atmospheric circulation patterns are changing, while extreme weather events and incidences of climate-related disasters are increasing.
"The projections of the IPCC Working Group-I predict that warming trend in this part of the world will become one and half (1½) times more than global trend."
By Sumaila Ogbaje