A medical researcher, Dr. Bamidele Iwalokun, has called on government authorities to increase the coverage of Rapid Diagnostic Test (RDT) by 80 per cent to improve the diagnosis of submicroscopic malaria.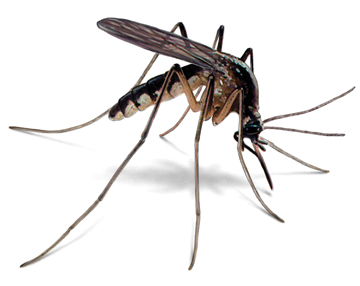 Iwalokun, the Head of Immunology and Vaccinology Research Group, Nigeria Institute of Medical Research, Yaba, Lagos State, made this plea on Monday, April 17, 2017 in an interview with the News Agency Nigeria (NAN) in Lagos.
He spoke on the sideline of the preparation for the commemoration of the World Malaria Day, which holds on April 25 every year. The 2017 global theme for the World Malaria Day is: "End Malaria for Good."
NAN reports that the World Health Organisation (WHO) is focusing attention on prevention mechanism, a critical strategy for reducing the toll of a disease that continues to kill more than 400,000 people annually.
Iwalokun said that the malaria burden of the country in the last five years had not improved as expected.
He said that the national malaria positive rate either by RDT or by microscopy was still above 32 per cent compared to 38 per cent rate in 2007.
Iwalokun said: "With this development, Nigeria is still far from the malaria elimination phase, which is set at five per cent.
"Nigeria is among the 15 countries of the world responsible for 78 per cent of global malaria cases and 80 per cent of global malaria deaths.
"This is highly unacceptable in a country that desires to reduce her current under-five mortality of 109 per 1,000 live births by 75 per cent by 2020."
According to the researcher, malaria diagnosis in Nigeria has improved, following the national malaria policy of 2011 that recommended the use of RDT.
Iwalokun added: "With the exception of the North Central Nigeria, RDT now detects malaria more by 20 to 67 per cent than microscopy across the other geographical zones.
"RDT detects parasite antigens while microscopy detects the parasite at different stages of its life cycle in the red blood cell.
"Unlike microscopy that takes an average of 45 to 60 minutes to get a result, RDT takes 15 minutes maximum.
"RDT can be performed without electricity at home and by mothers and so on."
Iwalokun said that many Nigerian primary health centres lack a functional microscope and certified trained microscope specialists.
He said: "There is the need to increase the awareness that malaria can be treated at home with RDT and that anybody can use it.
"The training of pregnant women on how to use RDT during antenatal care at primary health centres and nursing mothers during routine immunisation services should be encouraged."