The Catholic Bishop of Awka Diocese, Most Rev. Paulinus Ezeokafor, has called for an end to stigmatisation and discrimination against victims of leprosy.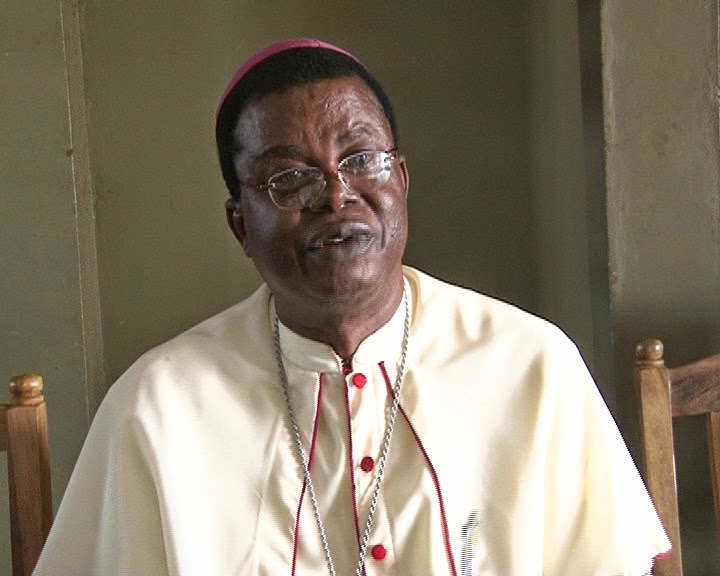 Ezeokafor made the call while presenting some items to victims of leprosy as part of activities to mark the 2018 World Leprosy Day at the Leprosy Settlement, Oji-River in Enugu State on Sunday, January 28, 2018.
Some of the items donated include bags of rice, mattresses, mats, cartons of noodles, tubers of yam and crutches.
The cleric, who described stigmatisation and discrimination against leprosy victims as "unfortunate" also urged the Enugu State Government to resettle victims cured of the disease with their families.
"It is unfortunate that in spite of recent developments in medicine and health education about leprosy, people still do not understand that they can be cured of the disease permanently and be integrated into the society.
"They see the external signs and think it is not over. Leprosy can be cured and once cured, it is cured.
"This question of their continuous stay here as a result of stigmatisation makes no meaning of life," the bishop said.
Ezeokafor, who noted that the children of the leprosy victims were free from the disease called for more support to fund their education.
In his remark, Mr Emmanuel Omeke of the Tuberculosis, Buruli Ulcer and Leprosy Unit of General Hospital, Oji-River said the settlement was still faced with challenges of routine drugs.
"It is true that German Leprosy and Tuberculosis Relief Association supply free leprosy drugs, but other routine drugs for treatment of malaria and other ailments are lacking for treatment of the victims," he said.
Responding, the Chairman of the Leprosy Settlement, Mr Benjamin Udenze, commended the Catholic Bishop for the gesture, noting that the centre currently had over 140 members.
Udenze also commended the bishop for sustaining a scholarship scheme for 22 children of the settlement for15 years.
The chairman said the donations from the cleric as well as from other donors would go a long way to relieve them of their sufferings.
The News Agency of Nigeria (NAN) reports that other donors were Obijackson Foundation, Omex Global, the Anglican Church, Enugu Diocese and other individuals also made separate presentations to the victims.
By Peter Okolie