Non-governmental organisations (NGOs) have been urged to work more closely with young people towards tackling the degradation of the environment.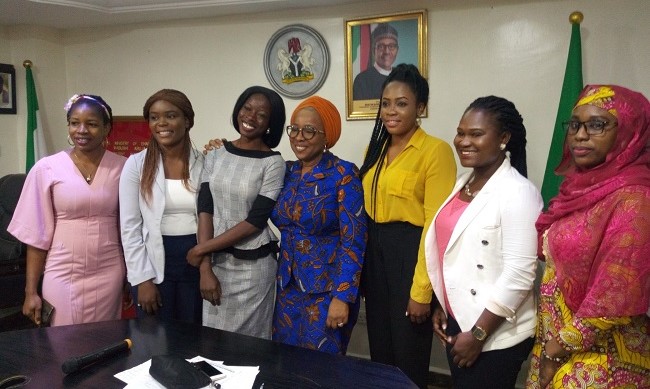 This formed a fulcrum of submissions when the Network of Young Catholic Carers for the Environment in Nigeria (NYCCEN) in collaboration with the Nigerian Conservation Foundation (NCF) commemorated 2020 World Environment Day (WED) and 5th anniversary of "Laudato Si" on Thursday, June 11, 2020 via a webinar.
While expressing his appreciation in the NYCCEN and NCF collaboration to mobilise the teeming youth to care for the environment, His Grace, Most Revd. (Dr). Adewale Martins, Archbishop, Metropolitan See of Lagos and Grand Patron of NYCCEN, said that, more than ever before, the youth should be engaged to achieve conservation of the environment that nurtures the life of all of creation.
"It will be more encouraging when we see more organisations taking up the challenge to work with the youth to restore what we have lost in the environment just like what NYCCEN and NCF are doing," he urged.
In a welcome address, Dame Marie Fatayi-Williams, NYCCEN Initiator, expressed displeasure at the rate human activities continue to threaten the health of the environment.
She said: "This is a time to be sorry for our cruelty to creation for our plundering and overexploitation of her riches, consumption habits and lifestyle that has led to the loss of biodiversity, pollution, climate change, disease and poverty; making the earth one huge dumpsite which has become an existential threat for all."
She applauded the Pope's "Laudato Si" initiative which has spurred interest and participation from the youths, especially the plastic recycling to bricks, which she stated would help put money in the hands of the poor and unemployed youths.
In a presentation titled: "All hands on deck: Building an inter-faith youth movement for the environment in Nigeria", the Director General of NCF, Dr. Muhtari Aminu-Kano, revealed how NCF engaged Nigerian youths in 2019 to combat climate change.
He said: "In 2019, NCF embarked on a nationwide youth advocacy on climate action which involved over 1,000 youths to call on urgent action from government, business and individuals."
He stressed that youth, comprising secondary school pupils, tertiary institutions' students, as well as young people in religious groups and CSOs, are constantly being engaged in environmental education, awareness campaign, waste management, beach clean-up exercises, tree planting, recycling and upcycling of plastics waste, and several others.
"NCF is developing Youth Action Manual on Climate Change for the youth between ages five and 25 years to guide their effort," he added.
Prof. Rosemary Egonmwan, Head, Conservation Unit, Dept. of Zoology, University of Lagos, in a presentation on "Creating Awareness of Nigeria's Dwindling Biodiversity Among Young Catholics in Nigeria", stated that robust biodiversity and healthy ecosystems are essential in any country for sustainable development and human well-being. She underscored the importance of conserving biodiversity and using its components in a sustainable manner in order to achieve the 2030 Agenda for Sustainable Development.
"Apart from serving as a source of inspiration, information, tourism and recreation, Nigeria's biodiversity also satisfies scientific and educational pursuits," She said.
Prof. Egonmwan added: "Humans have moral and ethical responsibility to care for life on planet earth. Therefore, deliberate loss of biodiversity is an indication that we are not using the planet or our portion of the planet sustainably."
She concluded that the endemic species such as Ibadan Malimbe, Niger Delta red colobus, Nigeria-Cameroun Chimpanzee and other wildlife will go into extinction if not conserved, and that the upcoming generations will only see them on the pages of history textbooks and not in reality.
Revd. Fr. Joshtrom Kureethadam, Coordinator, Ecology and Creation, Vatican Dicastery for Integral Human Development, who shared a seven-year action plan of "Laudato Si" Initiative, revealed that actions would commence from families and run through primary and secondary schools, universities, Catholic churches, hospitals, businesses, farms and religious groups.
"The essence of the action plan is to make communities around the world to be totally sustainable
in the spirit of the integral ecology of "Laudato Si," he affirmed.
Minister of State for Environment, Mrs. Sharon Ikeazor, remarked that faith-based organisations have an unparalleled reach and mobilisation power because of the sheer numbers of their devotees in every corner of Nigeria.
She emphasised that faith-based organisations have enormous potentials to influence national and global policy and tip the scales positively on the global movement that is needed to address environmental challenges.
She added that young people also are socially conscious active agents of change, responsible idealists and well versed in technology to combat environmental crises Nigeria is facing. She said youth activism and engagement could bring about important social and environmental change that could sustain the earth.
"The Federal Ministry of Environment is working and will continue to work with the youth in our efforts to restore, protect and conserve Mother Nature. Most of our ecological interventions are community based," she disclosed.
NYCCEN was established by catholic youths who are passionate about the environment. They engage other young catholics in using available means and platforms to campaign for restoration of harmony between man and earth.
"Laudato Si" is the second encyclical of Pope Francis that calls all people of the world to take swift and unified global action against consumerism and irresponsible development, environmental degradation and global warming.
Other participants include Rev. Fr. Maduabuchi Leo, Administrator, St. Francis Catholic Secondary School, Idimu, Lagos; Mrs Ngozi Iwere, Trustee, NYCCEN; and Mr. Augustine Orji, President, Catholic Youth Organisation of Nigeria (CYON), Ave Maria Parish, Lekki, among others.